Shanghai Railway Station Hotels
Wide price range of hotels from budget hostels to luxurious hotels are centralized around Shanghai Railway Station. Kingtown Hotel Plaza Shanghai and Holiday Inn Express Zhabei Shanghaifrom $51.33 are our best sellers of Shanghai Railway Station hotels. Search Shanghai Railway Station hotels, and view the layout of the hotels on the maps below. You can choose the hotel fitting you best in the list below or call our 24/7 advice numbers above.
Shanghai Railway Station ranks first among all the four Shanghai railway stations in terms of passengers throughput. It is the terminus of Jinghu (Beijing-Shanghai), Hukun (Shanghai-Kunming) railway lines and Shanghai–Nanjing intercity high-Speed railway line. It serves most long-haul, non high-speed trains traveling to Jiangsu Province, Anhui Province and north-south and westward destinations in China. CRH trains to those destinations are also available in Shanghai Railway Station every day. It also has T (special fast trains that only stop at main stations) trains to Kowloon in Hong Kong.
It is accessible by Shanghai Metro line 1, 3 and 4 and numerous buses lines. You can take Pudong Airport shuttle bus line 5 to reach Shanghai Pudong International Airport which takes about 80 minutes. Direct bus and airport shuttle bus to Hongqiao International Airport are also available, about one hour's drive.
Note: Please make sure you have "cookies" enabled on your browser before proceeding with your enquires on our website.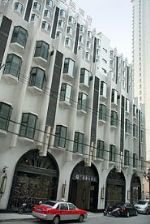 Overall ratings: 4.67 of 5
Location: Nanjing Road(889M), People Square, Yuyuan Garden
Lastest Review:"We enjoyed our stay at this hotel. The hotel is very well located with just a short walk to the main "

Overall ratings: 4.57 of 5
Location: Shanghai Railway Station(6.21KM)
Lastest Review:"Great location,. Well connected by Metro. Also adjoining Shanghai Railway station. Lots of eateries "

Overall ratings: 4.84 of 5
Location: People Square, The Bund, Yuyuan Garden
Lastest Review:"This hotel is right in the middle of the shopping and eating action, the train station is right across "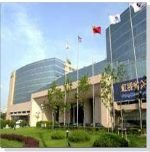 Overall ratings: 5 of 5
Location: Shanghai Hongqiao Airport(12.31KM)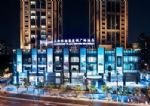 Overall ratings: 4.48 of 5
Location: Shanghai Railway Station, People Square

Overall ratings: 4.4 of 5
Location: Nanjing Road(1.44KM), People Square(2.98KM)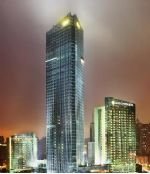 Overall ratings: 5 of 5
Location: Shanghai Railway Station(601M)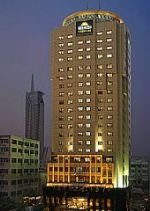 Location: Shanghai Railway Station(492M)