The Bund Hotels
The Bund, one of the landmarks of Shanghai, is one of the most popular accommodation areas in Shanghai. It is adjacent to Nanjing Road, the most famous business street in Shanghai and has very easy to access to stores and restaurants. Many top-end luxury hotels are concentrated at the Bund. Including Les Suites Orient Bund Shanghai, Peninsula Hotel Shanghaiand Waldorf Astoria Shanghai on the Bund. Moderate and budget hotels are also available at the Bund, such as Manhattan Business Hotel, New Asia Hotel Shanghai and Jinjiang Inn Shanghai Bund.
See a layout of hotels near the Bund on the maps below and search The Bund hotels. Choose the hotel that best fits your needs from the list below or call our 24/7 advice numbers above.
The Bund is a 1,500-meter long waterfront area stretching along the Huangpu River. It is also called East-1 Zhongshan Road, as it is a stretch on Zhongshan Road in the center of Shanghai. To the east of the Bund is a stretch of parkland looking out onto Huangpu River. This park is where the locals love to do morning exercises, and it is the favorite walking venue for both tourists and locals. Watching Shanghai locals doing a variety of traditional Chinese morning exercises can be an interesting experience. To the west is a stretch holding 52 buildings of various modern and western architectural styles, such as Romanesque, Gothic, Renaissance, Baroque, Neo-Classical, Beaux-Arts, and Art Deco.
Note: Please make sure you have "cookies" enabled on your browser before proceeding with your enquires on our website.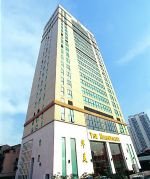 Location: Nanjing Road(1.65KM), People Square, Huaihai Road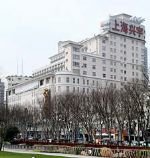 Location: Nanjing Road(2.20KM), The Bund, Yuyuan Garden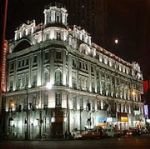 Location: Nanjing Road(2.20KM), The Bund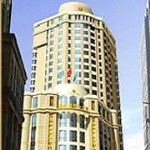 Location: People Square(599M), The Bund
Lastest Review:"We stayed here for two nights during our recent trip and enjoyed the experience. The room was comfortable "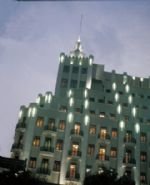 Location: People Square, The Bund
Lastest Review:"Location could not of been better, you are very close to shopping, the Bund, parks and museums. The "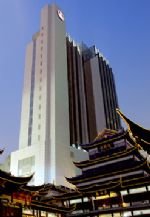 Location: The Bund(784M), Yuyuan Garden
Lastest Review:"The rooms were ok, not special, but everything was there. A hard, but ok mattrass, good linens, seperate "

Location: Nanjing Road(1.17KM), People Square, The Bund
Lastest Review:"I stay here for 5 days and cannot complain at all about the hotel. Superb location for tourism, along "

Location: International Convention Center(698M)