Shangri La Hotels
Shangri-la hotels offer various price ranges, from budget hostels at about $20 to luxurious renowned hotels such as the Banyan Tree Ringha.
Shangri-la County, formerly called Zhongdian County, is the capital of Diqing Tibetan Autonomous Prefecture in northwestern Yunnan Province in southwestern China. It is at the intersection of three provinces: Yunnan, Tibet, and Sichuan. In Tibetan scriptures, Shangri-la means "sun and moon in the heart". The name was first used in 1933 in British writer James Hilton's novel, The Lost Horizon. Shangri-la is 178 kilometers northwest from Lijiang (about a four-hour drive) and 313 kilometers northwest from Dali (about a six-hour drive). Shangri-la is famous for its dreamland-like natural scenery and strong ethnic flavors. China Highlights has selected over 11 Shangri-la hotels at all price levels for you to choose from. You can select Shangri-la hotels on China Highlights based on price, rating, stars, and the recommendation of thousands of travelers who have used our services. Or, call our individual advisor on our 24/7 advice number in China who can give you professional advice: 800-2682918 (free in the U.S. and Canada) and 86-773-2831999 (international).
Rated
4.36
/5 based on
171
customer reviews
No.28 Kangzhu Avenue, Huancheng East Road, Shangrila
The Gyalthang Dzong Hotel is located at the City Center of Shangrila, Yunnan Province. The hotel is of Tibet lama temple style. Surrounding ...
Changzheng Road (North), Shangri-la
The Shili Hotel is located in the famous Shangri-la, Yunnan Province, adjacent to the Songzanlin Temple. It is 8km away from the Shangri-la ...
Changzheng Road, Zhongdian, Kunming
The Paradise Hotel is located in the famous Shangri-la, Yunnan Province, surrounded by some scenic spots like Songzanlin Temple and ...
Hong Po Village, Jian Tang Town,Shangri-La County,Diqing Tibetan Autonomous Prefecture
The Banyan Tree Ringha is located in the famous Shangri-la near the Tibet Province. This hotel is built in Tibetan style. It is 15km ...
Kena Village, Songzan Linsi, Shangri la Town, Di Qing Autonomous,Yunnan
The Mgallery Songtsam Retreat at Shangri la is located in Shangri la town of Yunnan province. The hotel is famous for its Tibetan ...
Sumsanling Monastery, Shangri La
The Songtsam Hotel is a boutique and unique hotel located between the Sumsanling Mmonastery and an ancient village in the Shangrila, ...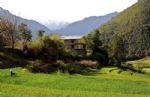 Qibie Hada Village, Tacheng Town, Di Qing Autonomous
Opened in 2011, hotel Songtsam Tacheng sits in the Tacheng Town, next to traditional Naxi and Tibetan villages, faces beautiful wheat/rice ...

Dawa Road 85, Shangrila, Diqing

Jiantang Road, Zhongdian, Kunming
The Pacific Rim Hotel is located at the City Center of the famous Shangrila, Yunnan Province. Surrounding Scenic Sopts are include ...
Note: Prices vary with date(s) of stay. Continue and enter your date(s) for the true price.