5 Star Hotels in Shenzhen
Many famous hotel groups operate in Shenzhen, which reveals the boom of the hotel industry in this city.
Shenzhen is a modern city in south China with a fast-paced rhythm. Deluxe hotels in Shenzhen are splendid and luxurious. Many famous hotel groups, such as the Shangri La, Hyatt, and Starwood operate hotels here. These renowned hotels reflect the flourishing hotel industry in Shenzhen. China Highlights has many good hotel partners, and we can offer you booking services for deluxe hotels in this city.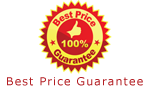 46 five star hotels in Shenzhen. Price is valid from Feb. 4, 2015 to Feb. 7, 2015. Please use the search engine on the left to see prices for other dates.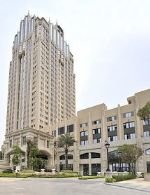 The Pavilion Longgang

Location: Main Gymnasium of Universiade Center, Shenzhen Baoan Airport(41.15KM)