Shenzhen Hotels
China Highlights offers Shenzhen hotels at all price ranges, which can cater to the personal needs of travelers, from budget hostels to high-end luxurious hotels. Discounts are available on reservation. You can search Shenzhen hotels based on rate, price, and locations.
Rated
4.65
/5 based on
13
customer reviews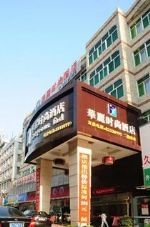 No.1120 Yanhe South Road, Luohu District, Shenzhen
The Hualishishang Hotel is located just in the bustling city center of Shenzhen and within walking distance to Shenzhen Railway Station ...
Near: Shenzhen Railway Station, Luohu Land Port of Entry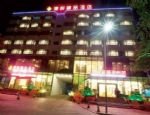 No.59 Yanshan Road, Nanshan District, Shenzhen
The Bravo Business Hotel is located in the Shekou Financial and Business District, about a 3 minutes' drive to the Shekou Port. The ...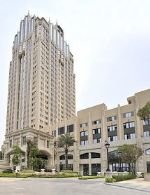 No.168 Dayun Road, Longgang District, Shenzhen
The Pavilion Longgang is decorated in Spanish elegant style which is located near the Gymnasium of Universiade in Longgang District ...
Near: Main Gymnasium of Universiade Center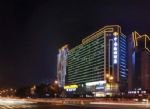 No.2127 Sungang East Road, Luohu District, Shenzhen
The South China Laguna Hotel is located in the Shenzhen city center, about 3km from Shenzhen Railway Station and 37km from Shenzhen ...
Note: Prices vary with date(s) of stay. Continue and enter your date(s) for the true price.