Shenzhen Hotels
China Highlights offers Shenzhen hotels at all price ranges, which can cater to the personal needs of travelers, from budget hostels to high-end luxurious hotels. Discounts are available on reservation. You can search Shenzhen hotels based on rate, price, and locations.
Rated
4.65
/5 based on
13
customer reviews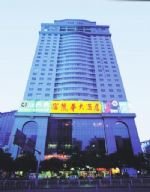 2098 Shennan East Road, Luohu District, Shenzhen 518001, China
It's situated along Shennan East Road, a prime location in Shenzhen, adjoining the busiest commercial area—Dongmen Pedestrian Commercial ...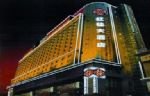 No.2068 Honggui Road, Luohu District, Shenzhen
The Hong Gui Hotel is ideally located in the commercial, financial center of Shenzhen City, about 10 minutes' drive from Luohu Railway ...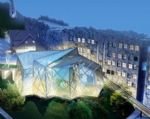 Overseas Chinese Town, Yantian District, Shenzhen
The Otique Aqua Hotel is a theme hotel with the theme of water, there is a waterfall around the hotel. The hotel is 35km away from ...
Near: OCT East Shenzhen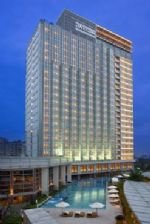 No.9028-2 Shennan Road, Nanshan District, Shenzhen
The Westin Shenzhen Nanshan is located in the Overseas Chinese Town Area, just faces the Window of the World and within walking distance ...
Near: Window of the world, OCT East Shenzhen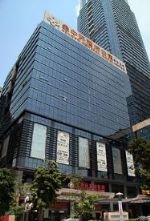 No.3037 Jintian Road, Futian District, Shenzhen
The Golden Central Hotel is located in the CBD of Futian District, Shenzhen. It is within walking distance to the Hi-Tech Convention ...
Near: Huanggang Port, Shenzhen Convention and Exhibition Center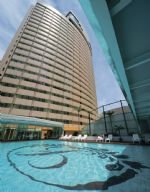 No.3018 Nanhu Road, Shenzhen
Opened in 1994, refurbished in 2005, Crowne Plaza Hotel and Suites Landmark Shenzhen is situated in the centre of the booming commercial ...
Near: Shenzhen Railway Station, Luohu Land Port of Entry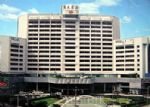 1 Jiabin Road, Luohu District, Shenzhen 518005, China
Sunshine Hotel Shenzhen is locates in Luohu commercial district, Shenzhen, only a five minute walk brings you to the center of business, ...
Near: Shenzhen Railway Station, Luohu Land Port of Entry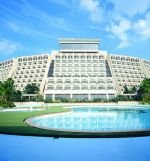 No.1 Gongyeyi Road, Nanhai Avenue, Nanshan District, Shenzhen
Opened in 1986 and refurbished in 2007, Nan Hai Hotel Shenzhen is conveniently situated in the Shenzhen Shekou Special Economic Zone, ...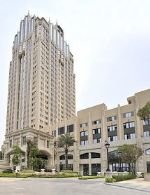 No.168 Dayun Road, Longgang District, Shenzhen
The Pavilion Longgang is decorated in Spanish elegant style which is located near the Gymnasium of Universiade in Longgang District ...
Near: Main Gymnasium of Universiade Center
Note: Prices vary with date(s) of stay. Continue and enter your date(s) for the true price.