Shenzhen Railway Station Hotels
Shenzhen Railway Station is located in Luohu District, adjacent to Luohu port on the border of mainland China and Hong Kong. It is the main railway station serving Shenzhen, while the other railway station in Shenzhen, Shenzhen West Railway Station, serves limited long-distance trains to certain cities in China.
Shenzhen Railway Station serves frequent high-speed trains to Guangzhou and vast railway lines to all major cities in China. It is a main stop on the Guangshen Railway (the Chinese section of the Canton-Kowloon Railway), whereas its counterpart in Hong Kong is interconnected with Lo Wu Station on the East Rail Line (the Hong Kong section of the Canton-Kowloon Railway).
Shenzhen Railway Station is connected with Shenzhen Metro's Luohu Station and Luohu port, of which the counterpart in Hong Kong is Lo Wu Control Point. Luohu port is one of the busiest land border crossings in the world. Among the passengers traveling between Shenzhen and Hong Kong through the land border control points, Luohu port accounts for 85%. Shenzhen Metro 's Luohu Station is the terminus of metro line 1 that connects Shenzhen Railway Station with Shenzhen Bao'an International Airport.
Moderate and budget hostels and guesthouses are very accessible near Shenzhen Railway Station. Luxurious hotels are also available. As professionals, China Highlights has selected dozens of hotels near Shenzhen Railway Station and labeled them on the maps below, and you can select one based on rates, stars, and recommendations from travelers who have used China Highlights. If you have any problems, please call your individual travel advisor at China Highlights on our 24/7 advice numbers in China:
800-2682918 (free in the U.S. and Canada); 86-773-2831999 (international)
Note: Please make sure you have "cookies" enabled on your browser before proceeding with your enquires on our website.

Location: Shenzhen Railway Station, Luohu Land Port of Entry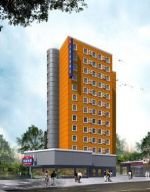 Location: Shenzhen Railway Station(815M), Luohu Land Port of Entry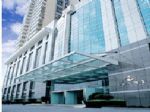 Location: Luohu Land Port of Entry(790M)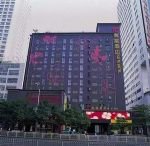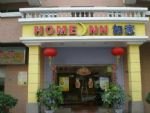 Location: Shenzhen Railway Station(286M)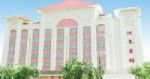 Location: Luohu Land Port of Entry(584M)

Location: Shenzhen Railway Station(955M), Luohu Land Port of Entry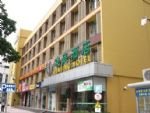 Location: Shenzhen Railway Station(1.15KM)