Window Of The World Hotels
The Window of the World is one of the most famous attractions in western Shenzhen. With a total area of 480,000 square meters, it is a theme park that houses 130 reproductions of some of the most famous landmarks in the world, such as the Eiffel Tower and the Palace of Versailles in Paris, the Pyramids in Egypt, the Taj Mahal in Thailand, Angkor Wat in Cambodia, the Statue of Liberty and the White House in America, Sydney Opera House in Australia, the Leaning Tower of Pisa in Italy, and so on.
Located adjacent to the city center of Shenzhen, the Window of the World has easy access to transportation. It can be reached by Shenzhen metro line 1 (the Luobao line) and numerous public buses, such as No. 26, 101, 105, 109, 113, 204, 209, 210, 222, 223, 301, 310, 320, and 370.
Hotels near the Window of the World are labeled on the following maps. Select them by rates, stars, and recommendations of travelers with just a click on China Highlights' website. If you have any problems, please call your individual travel advisor at China Highlights. Our 24/7 advice numbers in China are as follows:
800-2682918 (free in the U.S. and Canada); 86-773-2831999 (international)
Note: Please make sure you have "cookies" enabled on your browser before proceeding with your enquires on our website.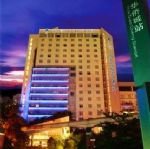 Location: Window of the world(1.58KM)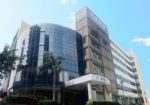 Location: Window of the world(1.28KM)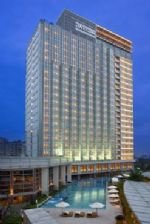 Location: Window of the world(520M), OCT East Shenzhen