Suzhou Hotels
The ancient city of Suzhou and the areas around Taihu Lake Scenic Area (one of the most famous attractions of Suzhou) are two of the most popular places to stay in Suzhou.
Suzhou, located in southeast Jiangsu Province in eastern China, is one of the most popular tourist cities of China. It is 104 kilometers west from Shanghai, only a 25-minute train journey. With a long history of over 4,000 years, Suzhou is called the City of Gardens. Among the four most famous gardens of China, Suzhou has two. Moreover, nine Suzhou gardens are inscribed into UNESCO's World Heritage List. Luxurious, high-rated, moderate, and budget hotels, hostels, and guesthouses are all easily accessible in Suzhou. The ancient city of Suzhou, encircled by the moat of Suzhou, consists of Jinchang District, Canglang District, and Pingjiang District. It is divided into two zones: the north zone and the south zone. The center of the north zone is Guangqian Street, which is also the center of Suzhou city. It is the most prosperous area of Suzhou, and two of the most famous gardens, Humble Administrator's Garden and Lion Grove Garden, are located here. The center of the south zone is Panmen Scenic Area, and Suzhou University, Shiquan Food and Shopping Street, Master of the Nets Garden, and Canglang Pavilion are located here.
Suzhou hotel prices listed on China Highlights are all-inclusive (service fee, government tax, and breakfast). There are no additional fees. You can select hotels based on rate, price, and the recommendations of a real traveler. Feel free to contact us at service@chinahighlights.com or call our 24/7 advice number in China:
800-2682918 (free in the U.S. and Canada)
86-773-2831999 (international)
Rated
4.58
/5 based on
387
customer reviews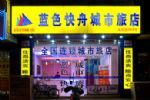 No.302 Lindun Road, Suzhou
The Easy Motel-Suzhou Shizilin is located at the city center of Suzhou, about 10 minutes walk to the Guanqian commercial street. It ...
Near: Guanqian Street

Based on 35 TripAdvisor traveller reviews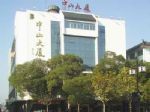 No.1585 Renmin Road, Pingjiang District, Suzhou
The Zhongshan Hotel Suzhou is located on bustling Renming Road of the city center, only 2 kilometers away from the Suzhou Railway ...
Near: Guanqian Street

Based on 35 TripAdvisor traveller reviews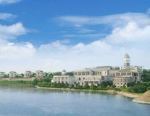 Changsha Island, Taihu Lake National Tourism Vacation Area, Suzhou
The Noble Resort Suzhou is a garden style hotel designed by an Australian company, Woodhead. It is located on Changsha Island, upon ...
Near: Taihu Lake

Based on 35 TripAdvisor traveller reviews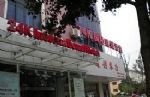 No.11 Tongjing North Road, Jinlv District, Suzhou
The 24K International Hotel Suzhou Tongjing Road is located closed to the bustling commercial street. It is within easy reach of scenic ...
Near: Hanshan Temple

Based on 35 TripAdvisor traveller reviews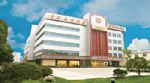 Wuzhong West Road 175


Based on 35 TripAdvisor traveller reviews
Note: Prices vary with date(s) of stay. Continue and enter your date(s) for the true price.
In and Around
Train Station
Attractions
Business area