Taizhou Hotels
Popular and highly rated Taizhou hotels are New Century Hotel (located along the coastal line, given a four-star rating) and Taizhou Romantic Hotel (given a four-star rating).
Taizhou, on China's southeast coastline, is an important seaport of Zhejiang Province. It is about 281 kilometers southeast from Hangzhou, the provincial capital of Zhejiang Province (about a three-hour train ride), and 392 kilometers south of Shanghai (about a four-hour train ride ). Five-star Taizhou hotels are also available, such as the Taizhou Yaoda International Hotel. Prices at Taizhou hotels are comparatively lower than other large cities in Zhejiang Province. Taizhou also offers many budget hostels and guesthouses. Prices for Taizhou hotels listed on China Highlights are all-inclusive. China Highlights has business experience with Taizhou hotels since 1959, and has been online since 1998. We know Taizhou hotels very well and we put ourselves in the shoes of our customers. Call our 24/7 advice number in China:
800-2682918 (free in the U.S. and Canada)
86-773-2831999 (international)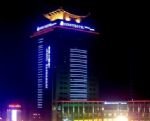 Shifu Avenue 258, Shujiang District, Taizhou
The Taizhou Sunny Hotel is located in Taizhou Downtown, about 12km from the airport and 25km from Taizhou Railway Station. ...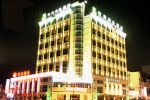 219 Zhongshan West Road, Jiaojiang District, Taizhou, Zhejiang Province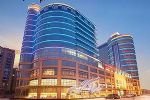 No191 centerRoad.EconomicDevelopment.Zone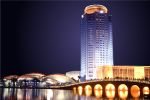 Yaoda Road 318, Taizhou City, Zhejiang Province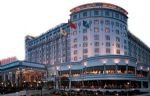 458 Donghuan Avenue, Taizhou, China 318000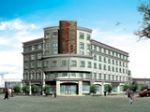 No.281 Tengda Road, Luqiao District, Taizhou


No.388 Zhongshan East Road, Jiaojiang District, Taizhou, Zhejiang Province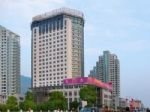 358 South Laodong Road (Laodong Nan Lu) Taizhou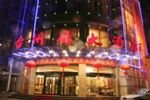 Note: Prices vary with date(s) of stay. Continue and enter your date(s) for the true price.