Turpan Hotels
With no large urban area, Turpan hotels are centralized in four main streets: Gaochang Road, Qingnian Road, Jiaohe Road, and Wenhua Road.
Turpan, in central Xinjiang Uyghur Autonomous Region in northwestern China, is the transportation hub from central China to Xinjiang Uyghur Autonomous Region. China Highlights has selected two best hotels in Turpan: the only five-star hotel of Turpan, Tuha Petroleum Hotel on Wenhua Road, and Jiaohe Manor Hotel on Jiaohe Road. Prices are all inclusive. Our 24/7 advice number in China:
800-2682918 (free in the U.S. and Canada)
86-773-2831999 (international)
Rated
4.04
/5 based on
53
customer reviews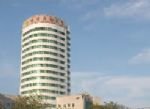 No.230 Wenhua Road, Turpan, Xinjiang
The Tuha Petroleum Hotel is a comprehensive international hotel located in the bustling city center of Turpan. It is about 56km away ...

Based on 35 TripAdvisor traveller reviews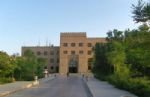 No.9 Jiaohe Avenue, Turpan
The Jiaohe Manor Hotel is designed in city wall style of Ancient China. It is located in the bustling area of Turpan, Xinjiang Province, ...

Based on 35 TripAdvisor traveller reviews
Note: Prices vary with date(s) of stay. Continue and enter your date(s) for the true price.