Urumqi Hotels
Xinjiang Province is in a comparatively remote area in China, and its luxury hotels are not competitive with those in Beijing, Shanghai, and Guangzhou.
Urumqi, the capital city of the Xinjiang Uyghur Autonomous Region, is one of the most important cities of western China. Thanks to the China Western Development project, the economic and hotel trade of Urumqi has developed significantly during the last decade. Luxury hotels are available in Urumqi, and finding hotels around the airport and railway station is easy. The prices of Urumqi hotels on the China Highlights website are all-inclusive (government tax, services fee, and breakfast).
Rated
4.55
/5 based on
63
customer reviews
52, Chanjiang Road, Urumqi
Ramada Tunhe hotel, situated in the convenient location of the city of Urumgi, is easy to access and within a moment away from many ...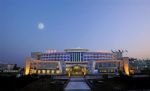 NO.1341 Yingbin Road, New City District, Urumqi
The Tianyuan Hotel Urumqi is located in the Urumqi Airport Area facing the terminal. The seven-story building is designed in European ...
Near: Urumqi Diwopu Airport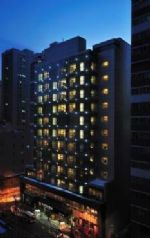 NO.71 Wenhua Road, Tianshan District, Urumqi
The Bayinhe Hotel is located on Urumqi's bustling commercial street at the city center. It is 15.5km away from the Urumqi South Railway ...
9, Youhao Bei Road, Urumqi
The newest addition on Silk Road, Sheraton Urumqi Hotel, opened in 2006 is the premier hotel in the Xinjiang capital region. It is ...
179, Xihong Xi Road, Urumqi
It is ideally located in the city center, next to the People's Park and within walking distance to Parkson Shopping Center, Hao Tai ...
No.305 Xinhua Bei Road, Urumuqi
The Mirage Hotel is located in the financial and business area, closed to the Hongshan Park and People's Park. It is only 25 kilometers ...
27 Hongqi Road, Urumqi
The Lucky Chance Hotel is located in the centre of the city, closed to the Hongshan Park. It is only 15-minute drive to the railway ...
No.551 Youhao South Road, Shayibake District, Urumqi
The Bingtuan Grand Hotel is located at the city center of Urumqi, adjacent to the People's Park and International Convention and Exhibition ...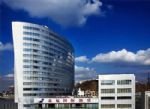 576, Youhao Nan Road, Urumqi
China Southern Airlines International Hotel Urumqi formly Kempinski Hotel is a deluxe hotel with European style and its design is ...
No.1 Dongfeng Road, Urumqi    
Hoi Tak Hotel Xinjiang is situated in the premier city center opposite the People Square with commercial and shopping in walking distance, ...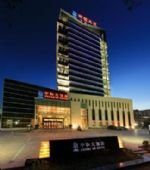 No.499 Beijing South Road, Xinshi District, Urumqi

Note: Prices vary with date(s) of stay. Continue and enter your date(s) for the true price.