Wanning Hotels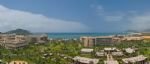 Shenzhou Peninsula, Wanning
The Four Points By Sheraton Shenzhou Peninsula is located in Shenzhou Peninsula Scenic Area and the seashore is just downstairs. ...

Xinglong Hotspring Avenue, Wanning, Hainan


Xinglong Hot Spring Resort (万宁市兴隆温泉旅游度假城)


Wenquan Avenue, Xinglong, Wanning


Huaqiaocheng Resort, Xinglong, Wanning


Sun Moon Bay Scenic Area, Wanning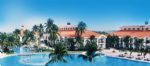 Kangle Garden Resort XingLong Wanning Hainan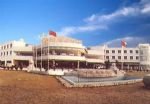 No.1 Hot Spring Avenue, Wanning Zipcode: 571533


8 Wenquan Avenue, Hot Spring Resort (兴隆温泉旅游城温泉大道8号)

Note: Prices vary with date(s) of stay. Continue and enter your date(s) for the true price.