Wenzhou Hotels
There are many moderate and budget hotels and guesthouse around Wenzhou railway station.
Wenzhou is in southeast China in the southern part of Zhejiang Province, 326 kilometers south of Hangzhou, the capital city of the province (about a six-hour drive or a four-hour train trip). The Wenzhou hotel trade is well developed, and many tourists prefer to stay in the Lucheng District, which is in the center of the city. Yandangshan Mountain Scenic Area, 68 kilometers from Wenzhou City, is one of the most famous attractions of Wenzhou. Hotel prices there are higher than those in the city. Wenzhou hotel prices on China Highlights are all-inclusive (government tax and breakfast fee). If you have any problems or questions, please call our individual advisor's 24/7 advice number in China:
800-2682918 (free in the U.S. and Canada)
86-773-2831999 (international)
Dongjian Mansion, Wenzhou Avenue, Ouhai District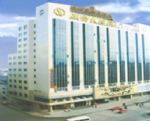 Junction of Feixia Nan Road and Maanchi Road, Wenzhou 325000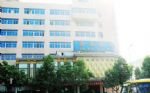 293 Xueyuan Middle Road
The New Chang An Hotel is a tourist hotel situated on the Middle Xueyuan Road, with the Shangdoumen Residential Area to the east and ...
Near: Wenzhou International Conference and Exhibition Center

Yongqiang Gongye Jiekou(浙江温州永强工业街口 (红楼))


27 Alley 62, Luganghouxiang, Wenzhou, Zhejiang Province


Xueyuan West Road 2, Wenzhou


Fuxing Road 1, Beidai Xincheng District, Dongtou, Wenzhou

Note: Prices vary with date(s) of stay. Continue and enter your date(s) for the true price.
In and Around
Airport
Train Station
Attractions
Exhibition Centers