Wuhan Hotels
You will be spoiled with the choices in Wuhan hotels, as they range from luxurious to budget.
Wuhan, the capital city of Hubei Province, is the largest and most populous city in central China. It is one of the most important transportation hubs of China and is the focal point of the economy and culture of central China. Recommended places to stay in Wuhan include the commercial area of Hankou borough (the center of Wuhan), around Hankou Railway Station and Hanyang borough, places around Wuchang Railway Station, and places around Hongshan Square and the East Lake Scenic Area of Wuchang borough.
China Highlights provides about 300 hotels for you to choose from. Our individual travel advisor will help you to find the Wuhan hotel that caters perfectly to your personal demands. Feel free to contact us at service@chinahighlights.com or call our 24/7 advice number in China:
800-2682918 (free in the U.S. and Canada)
86-773-2831999 (international)
Rated
4.83
/5 based on
30
customer reviews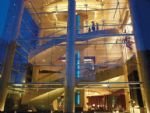 No.160 Xudong Avenue, Wuchang District, Wuhan

Near: Wuchang District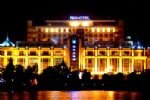 558 Jian She Avenue, Hankou, Wuhan, Hubei Province, China
Guests are allowed to connect the world with the convenient Internet access. Cheerful guests will surely indulge in the spacious accommodation ...
No.182 Yanjiang Avenue, Yanjiang District, Wuhan
The Howard Johnson Pearl Plaza in Wuhan is also one of the few Hotels in Wuhan in China that houses eleven well-equipped conference ...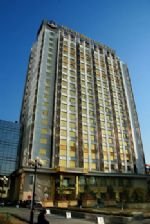 231, Xinhua Road, Hankou, Wuhan
New Beacon International Hotel is only five minutes drive from the well-known pedestrian's street JinagHan Road, five minutes drive ...
Near: Wuhan International Conference and Exhibition Center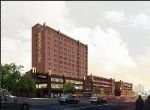 NO.239 Jiefang Road, Wuchang District, Wuhan
The Sentai Zhongyang Hotel is situated on Jiefang Road, the hotel is only a five-minute drive from the Wuchang Railway Station and ...
Near: Wuchang District
Note: Prices vary with date(s) of stay. Continue and enter your date(s) for the true price.
In and Around
Airport
Train Station
Exhibition Centers
Administrative District