Bell Tower Hotels
The Bell Tower, located in the city center of Xi'an, is the symbol of Xi'an. It is one of the largest and best-preserved ancient architectural structures from the Ming Dynasty. The tower was built during the 17th year of the reign of the first emperor of the Ming Dynasty (1348). With a total area of 1,377 square meters, the Bell Tower houses several bronze-cast bells from the Tang Dynasty, and is situated at the intersection of the four main avenues of Xi'an City: North, South, East, and West Avenues. The Bell Tower offers a bird's view of Xi'an city.
The Bell Towers can be reached by public buses No. 201, 216, 218, 222, 22, 235, 239, 251, 302, 215, 203, 214, 208, and 221.
High-ranking hotels at moderate prices are available near the Bell Tower. China Highlights provides its travelers with great deals on hotels near the Bell Tower and has labeled the location of the hotels on the following maps. Choose the hotel that best fits your needs or send an email to your individual travel advisor at China Highlights at service@chinahighlights.com and get a reply within 2 to 12 hours.
Note: Please make sure you have "cookies" enabled on your browser before proceeding with your enquires on our website.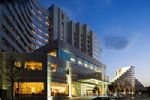 Location: Bell Tower(1.42KM)
Lastest Review:"The location is a little away from Xian sites (Bell Tower, etc) but definitely in walking distance. "
Location: Bell Tower(709M), Xian Railway Station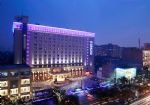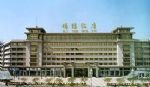 Location: Bell Tower(319M)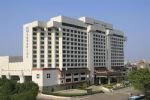 Location: Bell Tower(1.49KM), Big Wild Goose Pagoda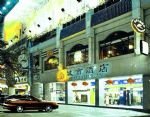 Location: Bell Tower(404M)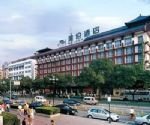 Location: Bell Tower(1.32KM)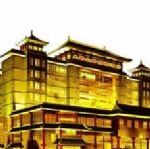 Location: Bell Tower(270M)