Xian Railway Station Hotels
Xi'an Railway Station, formerly called Chang'an Railway Station, is located at 151 North City Ring Road in Xincheng District in Xi'an. It is the transportation hub of western China, and mainly serves the Longhai Railway Line (from Lianyungang in Jiangsu Province to Lanzhou in Gansu Province, one of the most important railway line connecting eastern, central, and western China), the Xikang Railway Line (from Xi'an to Ankang), the Ningxi Railway Line (from Nanjing to Xi' an), and the Baoxi Railway Line (from Baotou to Xi'an). It has frequent departures to Zhengzhou, Lanzhou, Baoji, and Mount Hua, and high-speed trains to Baiji (taking about 90 minutes) and Zhengzhou (taking about two hours).
The station is accessible by public buses No. 5, 9, 13, 14, 25, 30, 3, 40, 41, 42, 602, 603, 607, 608, 611, 103, 105, 500, 201, 231, 240, 251, 266, 511, 703, 705, 706, 707, 914, and 915.
Moderate and budget hotels and hostels are concentrated around Xi'an Railway Station, and luxurious hotels are also available. You can see hotel locations directly on the maps below and select one based on rates, stars, and recommendations of travelers who have used China Highlights. Your individual travel advisors at China Highlights are always ready to give a helping hand. Our 24/7 advice numbers in China are as follows:
800-2682918 (free in the U.S. and Canada); 86-773-2831999 (international)
Note: Please make sure you have "cookies" enabled on your browser before proceeding with your enquires on our website.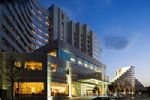 Location: Bell Tower(1.42KM)
Lastest Review:"The location is a little away from Xian sites (Bell Tower, etc) but definitely in walking distance. "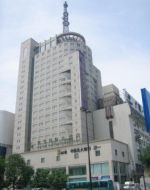 Location: Bell Tower(736M)

Location: Bell Tower(1.52KM)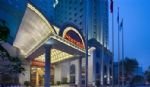 Location: Bell Tower(3.46KM)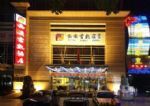 Location: Bell Tower(1.04KM)