Xuchang Hotels
Places to stay in Xuchang, from budget hostels to four-star hotels, are available. The city center and places around Xuchang railway station (mainly budget hostels) are the two main accommodation areas.
Xuchang is in central Henan Province in central-eastern China. It is now one of the most robust cities of Henan Province, dubbed "the Kingdom of the Tobacco Industry." With a rich history and culture, Xuchang was the ancient capital of the first dynasty in China, the Xia Dynasty (ca. 2070–ca. 1600 BC). Xuchang hotel prices listed on China Highlights are all-inclusive (government tax and breakfast fee). If you have any problems, please call our individual advisor's 24/7 advice number in China:
800-2682918 (free in the U.S. and Canada)
86-773-2831999 (international)

Qiyi Road 679, Weidu District, Xuchang
The Tao Yuan Hotel is on the Qiyi Road, Weidu District, Xuchang

Hubin Road, Xuchang, Henan Province
The Jinjiang Inn Hubin Road is on the Hubin Road, Xuchang.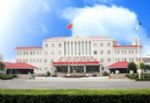 Bayi East Road 6666, Dongcheng District
The Yingbin Hotel Xuchang is on the East Bayi Road, Xuchang.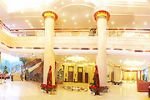 1202# Jianshe Road, Xuchang City
Opened in 2005, the Rebecca Hotel-Henan Xuchang is on the Jianshe Road, Xuchang.
Note: Prices vary with date(s) of stay. Continue and enter your date(s) for the true price.