Yangshuo Hotels
View our handpicked Yangshuo hotels or search Yangshuo hotels based on rate, price and locations. See the layout of Yangshuo hotels on a Yangshuo hotel location map. An ancient Chinese saying goes: Guilin's scenery is one of the best of the world, and Yangshuo is the highlight. Yangshuo is a small county near Guilin, 65 kilometer southeast from the city in Guangxi Province in southeast China.
Rated
4.68
/5 based on
1103
customer reviews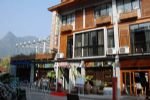 73 West Street Yangshuo, Guilin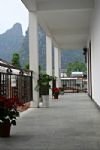 20 Yangshui West Street, Guilin


Kangzhan Road (桂林市阳朔县抗战路(进士路))

Note: Prices vary with date(s) of stay. Continue and enter your date(s) for the true price.