Zhuhai Hotels
Zhuhai hotels are mainly located in the urban area of the mainland (Xiangzhou District and Gongbei District are recommend as places to stay for their convenient transport) or on large islands of Zhuhai, such as Dao'ao Island. Luxurious coastal villas and hotels are available on the island.
Zhuhai, an important coastal city of south China's Guangdong Province, is at the south end of the Pearl River Delta, adjacent to Macau from the south and across the sea from Hong Kong to the east. Zhuhai is called the City of Islands. With hotel business experience since 1959, China Highlights has selected 106 Zhuhai hotels for you to choose from. Our individual travel advisor awaits you on our 24/7 advice number in China:
800-2682918 (free in the U.S. and Canada)
86-773-2831999 (international)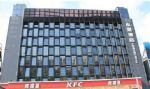 NO.20 Youyi Road, Gongbei, Zhuhai, Guangdong
The Yongtong Hotel is a three-star hotel which belongs to Gongbei Transportation Co., LTD of Guang Dong. It is located in China's ...
Near: Gongbei Port

NO.19 ShuiwanRoad, Gongbei, Zhuhai, Guangdong
Zhuhai Jiaotong Mansion Hotel is a hotel which belongs to Gongbei transport limited liability company.It is located in the forefront ...
Note: Prices vary with date(s) of stay. Continue and enter your date(s) for the true price.
In and Around
Airport
Attractions
Business area
Park