Huangshan MTB (Mountain Bike) Festival
Overview:
The Huangshan MTB (Mountain Bike) Festival is the world's largest cycling race in number of contestants It is co-organized by Huangshan Municipal Government, the Committee of Norway Birkebeinerrittet (the festival is also called the Birkebeiner cycling race) and Nordic Way Company (a mountain bike company).
Features:
1. The race course stretches through the villages of Hongcun and Xidi, two World Heritage ancient villages located at the foot of the mountainous scenic area known as Huangshan (also called Yellow Mountain, it is a World Heritage Site too). These beautiful places are the inspiration of many traditional Chinese paintings. A famous Chinese film, Crouching Tiger Hidden Dragon (2000) was filmed at Hongcun. Besides participating in the competition, touring around these enchanting places is strongly recommended. Read More about Huangshan

2. The competition is held when the weather is agreeable and all the flowers are in full blossom, especially the rape flower (there are a lot of rape fields along the race course). The beautiful scenery and the fine fragrance of the flowers makes it a very pleasant course.
3. The Huangshan MTB (Mountain Bike) Festival has built its reputation both in China and abroad. In the Fourth Huangshan MTB Festival 2009, there were over 600 individuals and 41 teams participating in the competition. They were mainly from mainland China, Germany, the United States, Sweden, Britain, France, Korea, Italy, Australia, New Zealand, Mexico and Hong Kong.

The Schedule of the Fourth Huangshan MTB Festival 2009 (the schedule is similar every year):
8:30am-9:00am: Opening Ceremony
9:00am: 50 km Race (individual)
9:15am: 20 km Race (individual and team)
10:00am-1:00pm: Music and Dance Show
1:00pm: Award Ceremony
7:00pm-10:30pm: Celebration Party
Time: It is held during the period from March to May. The specific time changes every year according to the weather.
Venue: Xidi Village and Hongcun Village, Huangshan Prefecture, Anhui Province, 1320 kilometers (820 miles) south of Beijing and 500 kilometers (310 miles) southwest of Shanghai. There are direct flights and trains from Beijing and Shanghai to Huangshan City.
Registration: Both individual and team registration is accepted. The online registration entry is http://www.nordicways.com/sign/Huangshan/index_eng.html
Registration Charge: 300 yuan
Questions and Answers About Huangshan MTB (Mountain Bike) Festival
April Offer $25 Coupon
Send your inquiry before Apr. 30, 2014, and we will email you a $25 coupon.
The coupon is valid till Dec. 31, 2014, for paying tour packages worth $250 or up.
The coupon cannot be used for paying flight tickets, train tickets, hotel rooms and day trips.
Travel Advice or Question? Ask us here
You might like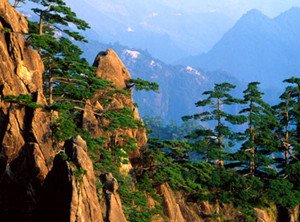 Photography Tips at the Yellow Mountains

China Highlights
Huangshan Travel Guide
Huangshan Top Attractions