Huangshan Location Map
The Huangshan location map shows the location of Huangshan (Mt. Huang) in central China.
See our Huangshan Travel Guide for more information about Huangshan (Mt. Huang).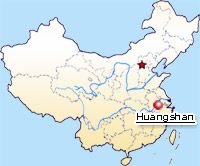 Questions and Answers About Huangshan Location Map
david rosania
2012-02-23
Show Answer
Can you arrange a trip including Mount Huangshan and the Jade Screen Hotel and also a hike in Tiger Leaping Gorge?
yes, we can arrange a tour for you to Huangshan and lijiang in Yunan province for Tiger Leaping Gorge.I will send you an email with the detailed formation for the tour. Sammi Dai replied on 2012-02-23
Nigiar
2011-09-24
Show Answer
Hi, I was thinking of a 5 day trip, including Huangshan, and some other nice scenic place. What would you suggest?
please check you mailbox, I sent you an itinerary and quote. guest replied on 2011-09-26
You might like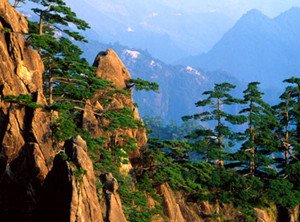 Photography Tips at the Yellow Mountains

China Highlights
Huangshan Travel Guide