Huangshan Shopping
Popular Shopping Sites
Tunxi Ancient Shopping Street
Tunxi Ancient Shopping Street is a well-preserved pedestrian shopping street, showing the architectural styles of the Ming (1368-1644) and Qing (1644-1912) dynasties. On both sides of the street stand tea houses, wine shops, bookstores and commercial shops, plus traditionally inscribed boards, flags and banners. The street has a total length of 1,273 meters (1392 yards),
Tongderen State-Owned Drugstore
For over 100 years, this drugstore has sold Chinese herbal medicine and traditional patent medicines at wholesale and retail prices. The medicinal herbs from the store are sold to neighboring cities like Hangzhou and Shanghai. Such tonics as ginseng and edible bird's nests can be bought from the drugstore.
Famous Local Products
Bamboo Shoots
Bamboo shoots are grown in many places in the Yellow Mountain area, and are especially abundant in the spring. The growing conditions of Huangshan, the high rainfall and protected habitats of the mountains, make the bamboo shoots particulary tender and organic.
Mushrooms in Yixian
Being an important center of mushroom production, Yixian has a great volume of mushrooms, including 17 varieties, which are often used in the making of local cuisines. No matter when you come to Huangshan, you can be served with this featured dish of Huangshan: green vegetables with fresh local mushrooms.
Huizhou Chrysanthemums
Huangshan is famous for its crysanthemum tea. Huizhou in Huangshan Prefecture grows one of China's four famous chrysanthemums: the Huizhou crysanthemum. The other three are the Hangzhou white chrysanthemum, the Chu chrysanthemum and the Bo chrysanthemum.
The Four Scholarly Treasures
According to ancient Chinese tradition a set of writing equipment is known as the four scholarly treasures, namely the writing brush, the ink stick, the ink pallet and paper. Huangshan produces excellent ink sticks and ink pallets. There is a century-old ink factory still operating in the traditional way where visitors can see ink sticks and made-to-order stamps (used for delivering a personal seal or other imprint in ink) being fashioned by hand. Tunxi Ancient Street has many outlets selling the four treasures. Those interested in ancient Chinese culture often buy them as souvenirs.
Other Products
Naturally formed stones of bizarre shapes, bamboo or wood carvings, paintings and furniture are some of the specialities of Huangshan's shopping areas.
Questions and Answers About Huangshan Shopping
Zey
2013-06-29
Show Answer
Hello, is there a supermarket with imported food (milk). Thanks
Dear Zey, I regret that I am not sure if the imported food are sold in the supermarket. I think you will find them in some big shopes. Lussie Lu replied on 2013-06-30
wan
2010-11-09
Show Answer
I am Australian. Wan to go to SHANGHAI and HONGKONG,do I need visa
Hello. As an Australian passport holder, you can visit Hong Kong without visa and stay for up to 90 days. You will need to apply for China visa if you want to visit Shanghai. Please apply for China visa at China embassy in Australia. Their contact info is as below. Address: 15 Coronation Drive, Yarralumla, ACT 2600 Tel: 0061-2-62734780  Fax: 0061-2-62735848 E-mail: chinaemb_au@mfa.gov.cn If you need tour services in China, feel free to send us an email to service@chinahighlights.com, our professional travel advisors will reply within 24 hours. Mia Yang replied on 2010-11-09
JJ Wong
2010-09-30
Show Answer
I will be travelling to Huangshan and Hangchow beginning of November. what is the weather then? Do I need to being my winter coat? Any special souvenirs to get over there?
Hi JJ Wong, This is Grace. It's my pleasure to answer your enquiry. You'd better take your warm coat and sweater as November is the winter time in China. For souvenirs, you may visit Tunxi street in Huangshan and Qingfefang street in Hangzhou. There are many souvenir shops on these streets. The green tea in these two cities are also quite famous. You may buy some for your friends and family. If you need any assistance when you are in China, please feel free to contact us or send a mail to me at grace@chinahighlights.net. Wish you a nice weekend. Grace Wang replied on 2010-10-02
April Offer $25 Coupon
Send your inquiry before Apr. 30, 2014, and we will email you a $25 coupon.
The coupon is valid till Dec. 31, 2014, for paying tour packages worth $250 or up.
The coupon cannot be used for paying flight tickets, train tickets, hotel rooms and day trips.
Travel Advice or Question? Ask us here
You might like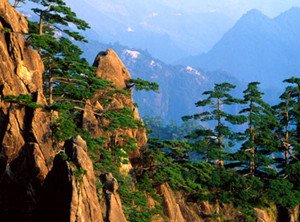 Photography Tips at the Yellow Mountains

China Highlights
Huangshan Travel Guide