Jiaxing Overview
Jiaxing Things To Do
About Jiaxing
Jiaxing Travel Service
Jiaxing Weather Forecast
Sun
30℉ | 41℉
-1℃ | 5℃
Partly Sunny
Mon
28℉ | 41℉
-2℃ | 5℃
Partly Sunny
Tue
27℉ | 39℉
-3℃ | 4℃
Partly Sunny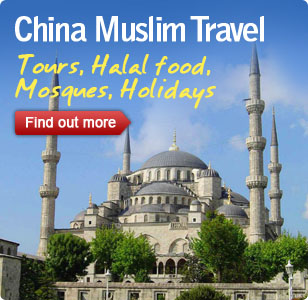 Lying on the Grand Canal of China, Jiaxing holds a critical geographic position as one of the key cities along Yangtze River. It is located at the northeast of Jiangsu Province, between Suzhou and Hangzhou and borders Shanghai to the east, Hangzhou to the west, Suzhou to the north and Hangzhou Bay to the south. Its downtown enjoys one-hour drive to the other three cities'. Besides, it has a coastline with a distance of 121 kilometers. The urban area of Jiaxing City is 3915 square kilometers, with a total population of 3.3681 million. The telephone code is 0573, the zip code 314000.
As the birthplace of the Chinese Communist Party, Jiaxing is known for the South Lake, where the first meeting of the Chinese Communist Party took place. It is a historical and cultural city with a typical style of south Yangtze River. A 2600-year-long history has endowed the city with the uniqueness of simplicity and solemnity, the charming scenery, pure and traditional customs and rich natural products making the city an earthly paradise.
It is also noted as the birth place of quite a few celebrities. Since ancient times Jiaxing has been the hometown for many famous men, such as Shen Junru, Wang Guowei, Mao Dun, Xu Zhimo, Feng Zhikai, Jin Yong and to name just a few. These celebrities have played an important role in Chinese modern history. Besides, some of Jiaxing's natural landscapes enjoy a high reputation at home and abroad. For example the spectacular Haining tide at the mouth of Qiantang River never fails to astonish any visitors. Especially in the eighteenth day of the eighth month in Chinese lunar year the tide is so spectacular as to be noted as "the first tide in the world"; and the Nan Bei Lake is the only scenic spot combining mountains, sea and lakes. What is more, there are many ancient silk towns in Jiaxing such as: Xitang in Jiashan County and Wuzhen in Tongxiang County. When exposing to the town streets, you can feel the unique charm of Yangtze River Delta.