Kashgar Transportation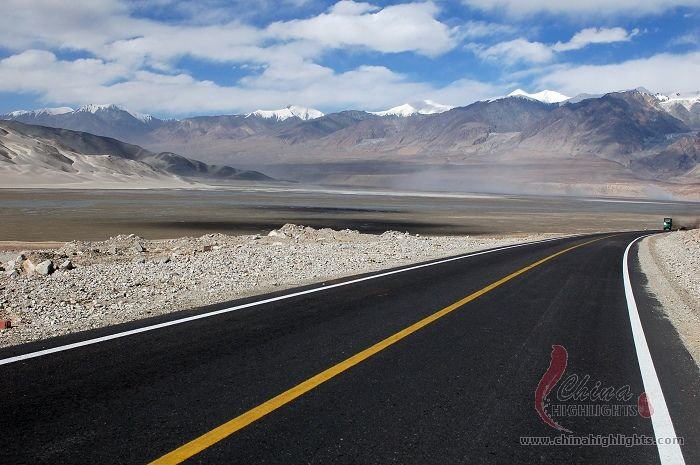 Air
Kashgar Airport is located around 10 kilometers to the north of the ciy, around 10 kilometers away from it. There are daily flights between Kashgar and Urumqi. Flights from Kashgar to Urumqi takes around 45 minutes and costs about 1,200 yuan(150 usd). Travelers take bus No 2 or CAAC shuttle bus to commute between the airport and the city. CAAC shuttle bus takes about 10 yuan.
Tickets office tel: 0998-2822123
Railway
Kashgar is the terminal point of the Nanjiang Railway(South Xinjiang Railway). There are two train services traveling between Kashgar and Urumqi. Along the rail line is some popular tourist cities including Turpan, Korla.
Although train travel is convenient and relatively cheap, it is time consuming and the conditions of train running on that route are generally inferior to those on the larger routes.
Coach/Bus
Kashgar has built a comprehensive highway network with highways spreading over to the neighboring cities, towns and beyond. Highway stretches northeastward along Aksu, Kuqa, Korla Turpan to Urumqi. Buses frequently ply on the Kashgar to Urumqi highway. A bus trip from Kashgar to Urumqi takes around 28 hours. There are also buses between Kashgar and Dunhuang in Gansu province and Golmud, the starting point of the Qinghai-Tibet railway.
From Kashgar to Sust in Pakistan
There are long-distance coaches that run from Kashgar to Sust in Pakistan. Sust is a border town between China and Pakistan. The coach ride takes about 15 hours: 9 hours for the first day, and another 6 hours for the next day. For the evening of the first day, the coach will stop over in Taxian (Ta County) where passengers need to find accommodation by themselves. Passengers can buy tickets and board the coach at International Bus Station located next to Toman River Hotel.
Note that the road condition is not very good, and in case there is not sufficient number of passengers (the minimum is said to be ten or so), the coach may be cancelled and passengers need to wait 1-5 days till there are sufficient numbers. Besides, roads are blocked by snow during winter.

China Highlights
Planning a trip? Ask us here 800-2682918 (USA & CA)
86-773-2831999 (Int'l)
Q:
ahmed
Asked on 2013-09-22
Reply
hi, i am staying in qingdao and in 1 week of January i am going to pakistan by train...is there a possible way from qingdao to kashgar by train.....at which places would i change trains and how much time it would take.
Hi Ahmed,
This is Christy from China Highlights Travel in China.
You can take train from Qingdao to Xian, K172(13:42-next day10:42), about 21 hours, then from Xi an to Urumqi, T38(23:13-next day 06:06), about 31 hours, then from Urumqi to Kashgar, 7556 (11:58- next day20:37), about 32 hours.

But you will be on the train all the time. it would be tired. I highly recommend you taking flight instead.

Christy
Christy Luo Replied on 2013-09-23
Q:
waqas
Asked on 2013-07-26
Reply
hi i want to plan a tour from sust(pakistan) to kashghar(china),from your previous coment i knw how to get a bus..and how long it take to reach kashgar...now i want to know how much it cost to me to travel to sust to kashgar....i want exact amount...waiting for your reply
Dear waqas, As far as I know, there is no bus from Kashghar to Pakistan and I am not sure the situation in Pakistan. I suggest you ask an agency there for the details. Lussie Lu Replied on 2013-07-28
Q:
Stasy
Asked on 2013-07-23
Reply
hi everyone! we are planing to go from Kashgar to Tibet. Is it a bus for foreigners? when it starts from Kashgar? What do we need to bye tickets?
Hi Stasy, sorry, there is no bus from Kashgar to Tibet.
Whitney Liao Replied on 2013-07-23
Q:
Usman Malik
Asked on 2013-06-23
Reply
We are planning to go on a Sust (Pakistan), Urumqi, Tibet, Kunming and then into Laos/Cambodia/Thailand trip by road. We will be 5 people, wish to take maximum possible trip via bus but can use train where no alternate is available, and intend to take this trip around end of July to mid of this August. Can you guide a plan and how much will it cost?
Hi Usman, sorry, we are not able to arrange this trip for you.
Whitney Liao Replied on 2013-06-24
Q:
faisal
Asked on 2013-06-22
Reply
dear i want a go kashgar to islamabad in by road so how can i go
Dear Faisal, I am not familiar with the transport and search some information on line. You could take a bus from Beidaqiao International bus station(北大桥国际汽车站), which is located at Jiefang North Road. It costs about CNY200-300/US$33-49. The bus only take you to the port of Pakistan, Soest. You could change other bus to get to Islamabad. You'd better ask the bus station directly for the exact information. Lussie Lu Replied on 2013-06-23