Lhasa Travel Guide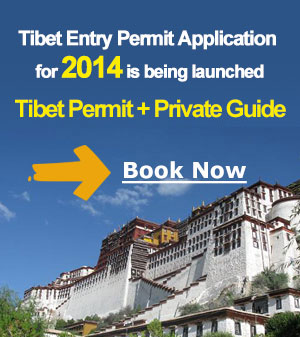 Lhasa, capital of the Tibet Autonomous Region, has a prefecture area of 30,000 square kilometers and its Tibetan name means "The Land of the Gods". It sits on the north bank of River Lhasa, a tributary of the Yarlung Tsangbo River, at an altitude of 3,700 meters. It has a history of over 13 centuries. With more than 3,000 hours of sunshine annually, Lhasa is famed as "the City of Sunshine". It is the center of Tibet's political, economic, cultural and religious activities. There are many historic sites and famous relics in the city proper and its suburbs, among which the Potala Palace, Jokhang Temple, Drepung Monastery, Sera Monastery and Gandan Monastery are world famous.
Before the mid-seventh century when Lhasa, later the central city of the Tibetan region, was yet to come into prominence, the area was called Wotang, a marshy land of wildness, frequented by antelopes. On one bright summer day, Songtsan Gampo, leader of the Tubo tribe, who had risen to power in the Yarlung River Valley, was struck by the advantageous position of an area flanked by two steep mountains, while bathing in the Lhasa River, and decided that this was to be the home of his kingdom. This ambitious Tibetan king moved the center of his rule to Wotang and ordered the construction of his Potala Palace residence on Marpori hill.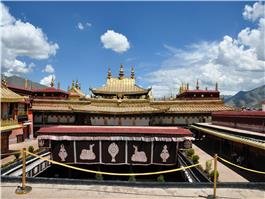 Jokhang Temple, a symbol of the kingdom.
In 641 AD, Songtsan Gampo, who by this time had conquered the whole Tibetan region wedded Princess Wencheng of the Imperial Tang Court. When the princess arrived, she became convinced that Lake Wotang was a devil's heart to be overpowered by the construction of a grand temple after filling up the lake with earth. The princess further suggested that the earth be carried by white goats. This imposing grand temple became a symbol of the kingdom. The temple, later known as Jokhang, was initially named Lhasa.
Over the centuries, Lhasa (the city) became the political and religious center of Tibet. Administrative orders were issued from the imposing palaces. The great temples and monasteries were home the seemingly omnipotent liturgical establishment and witnessed the rise of many religious leaders and endless religious ceremonies. As the city became the focus of faith for the Tibetan population, Lhasa became the "Mecca" of Tibet.
In addition, Lhasa has some Muslim restaurants welcomed by many travelers. We at China Highlights has listed some popular Muslim restaurants in Lhasa for you. Click here to know more.
Related Reading

1401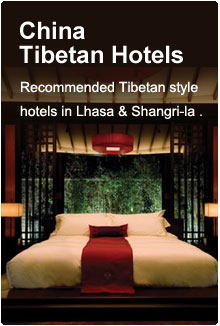 Questions and Answers About Lhasa Travel Guide
gonpolobsang
2011-07-26
Show Answer
I want to know about Tibetan history very well and after that i will teach a person who don't know very much about Tibetan history,but to know a history of Tibet is little hard to me, so please can you show me a best way know Tibetan history?
I am sorry that Tibet's history is not yet detailed on chinahighlights.com. There is some more information on the Lhasa Overview page (http://www.chinahighlights.com/lhasa/lhasa-travel-guide.htm). For a fuller history of Tibet see http://en.wikipedia.org/wiki/History_of_Tibet. Many web pages offering information about Tibetan history are blocked here in China. Gavin Van Hinsbergh replied on 2011-08-02
I am sorry that Tibet's history is not yet detailed on chinahighlights.com. There is some more information on the Lhasa Overview page (http://www.chinahighlights.com/lhasa/lhasa-travel-guide.htm). For a fuller history of Tibet see http://en.wikipedia.org/wiki/History_of_Tibet. Many web pages offering information about Tibetan history are blocked here in China. Gavin Van Hinsbergh replied on 2011-08-02