Sichuan Province Map
This map of Sichuan province shows the location of Sichuan within China, and the capital city of Sichuan.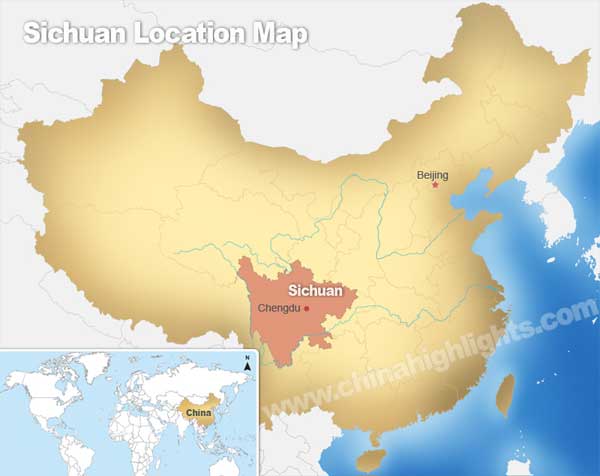 Sichuan's location in China. Click here to enlarge!
Cities in Sichuan Province

China Highlights
Questions and Answers About Sichuan Province Map
Ry Young
2013-01-07
Show Answer
Are "Chongqing" and "Chongjing" the same city in China? Note, one is spelled with a "q" and the other is spelled with a "j". Thank you,Ry
Hi, Ry,
Chongqing and Chongjing is not the same place.
There is no place named chongjing, but Chong Jiang.
Sammi
Sammi Dai replied on 2013-01-08