Nanchang Transportation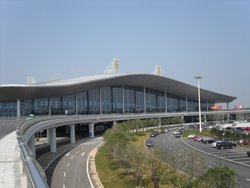 Nanchang Changbei Airport
Air
Nanchang Changbei Airport is 23 km (14 miles) from city center. Flights are available for major cities in China, such as Beijing, Fuzhou, Guangzhou, Haikou, Shenzhen, Xiamen, Wenzhou, Xi'an, Shanghai and Hong Kong.
Note: Passengers taking international flights or flights to Hong Kong or Taiwan should board the flights in T1. Flights else are boarded in T2.
Airport Transportation
Airport bus line 1 and line 2 take passengers directly to the city center, with a price of 10 yuan (1.5 USD) each.
Airport bus line 1: Railway Station (火车站) - Lao Fu Shan (老福山) - Ganjiang Hotel (赣江宾馆) - Provincial Government (省政府) - Jiangxi Hotel (江西宾馆) - Hongdu Hotels (洪都宾馆) – Changbei (昌北) –She Li Jia (舍里甲) - Changbei Airport (昌北机场)
Airport bus line 2: Aviation International Hotel (民航国际大酒店) – Fenghe Overpass (丰和立交) - Changbei Airport (昌北机场);
Besides, city buses No. 9, 219 and 221 departing from the railway station and city buses No. 9 and 204 from the bus station also reach Changbei Airport.
Airport shuttle bus: airport buses are available about 2 hours before departure time of flights. Passengers can take airport shuttle bus at Aviation Hotel (民航大酒店).
The price is 15 yuan (2.3 USD) per ticket.
Location: No.589, Hongcheng Road (洪城路589号)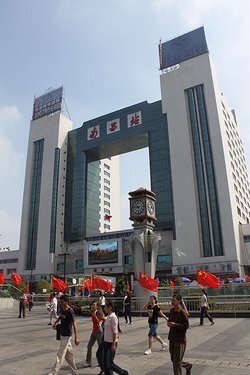 Nanchang Railway Station
Railway
Nanchang Railway Station is located at the junction of Beijing - Kowloon railway line and Zhejiang - Jiangxi railway line. There are hundreds of trains departing for cities across the country such as Beijing, Shanghai, Guangzhou, Shenzhen, Xi'an, Xiamen, Hangzhou, Guilin, Wenzhou, Shantou, Chengdu, Chongqing, Qingdao, Nanjing and Shenyang.
Transportation: travelers can take public buses No.9, 219 and 221 to the train station.
Introduction of Nanchang Railway Station
Visitors can of course purchase train tickets at the railway station as well as at many Nanchang railway ticket offices elsewhere round about the city.
Highway
The major bus station of Nanchang is Nanchang long-distance bus station, which is located in No.161 Bayi Road (南昌市八一大道161号), near the railway station. There are inter-provincial buses accessible to major cities, such as Guangzhou, Shenzhen, Nanjing, Hefei, and Yiwu, as well as buses to almost all the cities and towns within the province.
Transportation: Passengers can take public buses No. 9, 10, 11, 15, 16, 24, 204, 215, 220, 302 and 602 to the bus station.
City Transportation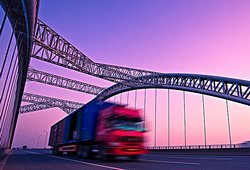 Nanchang City Transportation
Taxi
The starting price of taxi is 6 yuan / 2 kilometers (0.9 USD / 1.2 miles) and afterwards 1.9 yuan / km (0.3 USD / 0.6 miles). Because Nanchang is a relatively small city in China, generally it takes only 10 yuan (2.3 USD) by taxi to get to a destination in the city.
Public Bus
The public bus routes cover avenues and scenic spots all around the city. Passengers can take buses to most of the scenic spots in the city.
Passengers can take city buses No.7, 18, 16 or 26, or take the Passenger Line at Bayi Square (八一广场), to get to Teng Wang Pavillion.

China Highlights
Planning a trip? Ask us here 800-2682918 (USA & CA)
86-773-2831999 (Int'l)
Q:
Fran
Asked on 2013-09-18
Reply
Is there a bus from Nanchang to Guangzhou and what is the price?
Dear Fran,
The bus from Nanchang to Guangzhou takes around 15-16 hours drive and costs CNY250-300 per person.
Nancy

Nancy Deng Replied on 2013-09-19
Q:
vens
Asked on 2013-07-30
Reply
i want to go to a private hospital for some medical checkup to hongkong. i am in nanchang so from nanchanhg to hongkong how can i reach>?? what is the fare by train or by bus?
Hi Vens, there is no train or bus from Nanchang to Hong Kong. You can take air to get there.
Whitney Liao Replied on 2013-07-31
Q:
aman ullah
Asked on 2011-11-30
Reply
pls if any person guide me . i want to travel from hong kong to nanchang china by land service .... train or bus and it take how many hours and how mych fair would be
Hi Aman, thank you for your inquiry. This is Nora, a trip advisor of China Highlights. Glad to offer you some information. You could first take a train from Hong Kong to Guangzhou and then catch a train there to Nanchang. You could visit the link below to check about the train schedule, duration and cost: Hong Kong to Guangzhou: http://www.ctshk.com/english/train/traintimetable/fromhk.htm Guangzhou to Nanchang: http://www.chinahighlights.com/china-trains/search-result.asp Nora Ou Replied on 2011-12-01
Hi Yyhhen You could take No.1 airport bus first and stop at Laofushan(老福山站),take CNY10, and transfer to NO.16 bus and stop at The Fifth People hostpital (第五人民医院), take CNY3, then you could walk to the long distance bus station. William Huo Travel Advisor William Replied on 2011-08-17
Nanchang Travel Guide