Nanjing Maps
Other City Maps
View Nanjing details on Google map
1901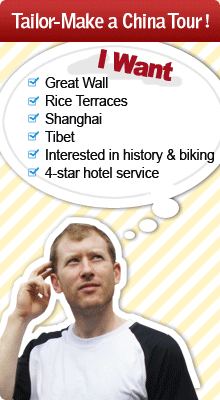 Questions and Answers About Nanjing Maps
Toh Teck Chong
2013-07-30
Show Answer
Im going to Zhong Tai International Plaza at Jiangdong Road. Which district is it in so I know the hotel to book. Thank you.
Hi Toh, it is in Jianye District.
Whitney Liao replied on 2013-07-31
Naren
2012-08-01
Show Answer
i will land at Kunming . from kunming how to go to nanjing by train ? from nanjing railway station how to go to southeast university?
Hi Naren, you can go to Kunming Railway Station to take train to Nanjing. Details as below:
From Nanjing Railway Station to Southeast University, you can take a taxi. It is about 7kms, takes aound 20mins, and costs CNY 20-30.
Nice day, Whitney
Whitney Liao replied on 2012-08-02
joey
2012-07-24
Show Answer
I do not drink. Are there English Alcoholic Anonymous meeting in Nanjing?
R A MANKAME
2012-03-30
Show Answer
I WILL BE POSTED IN NANJING FOR WHILE. WHERE CAN I GET INDIAN FOOD & GROCERIES ETC.
Hi Mankame, here are some recommended Indian restaurants in Nanjing: Himalaya Nepalese & Indian Restaurant Address: Shi Gu Wan Food and Leisure Block, 193 Shigu Road, Baixia Distict (白下区石鼓路193号石鼓湾美食休闲街区) Tel: 025-8666 1828 Taj Mahal Indian Restaurant Address: No.117, Fengfu Road, Baixia Distict (白下区丰富路117号) Tel: 025-84214123 Or Address: No.189, Shanghai Road, Gulou Distict (鼓楼区上海路189号) Tel: 025-83350491 Nanak Indian Restaurant Address: B1 Floor, Shuiyou City, No.1, Jiankang Road, Qinhuai Distict (秦淮区建康路1号水游城B1楼) Tel: 025-52244567 Doris Huang replied on 2012-03-31
marzuki
2012-02-20
Show Answer
can you name me a few muslim restaurants in Nanjing, and whish one is best and reasonable price and choices. thanks
Hi, there are many Muslim restaurants available in Nanjing; I selected some highly recommended Muslim restaurant for you. 1, Sai Shang Renjia(塞上人家),serving Muslim dishes like mutton eaten by hands (手抓羊肉), braised chicken with potato and green pepper (大盘鸡), mutton kekabs (羊肉串), braised noodles (烩面) and beef cooked in pot (牛肉锅仔). Address: 55 Weigang, Xuanwu District (玄武区卫岗55号). 2, Silk Road Muslim Restaurant (丝绸之路穆斯林餐厅), famous for grilled gigot. Address: No 260 Guangzhou Road (广州路260号). 3, Maxiangxing Muslim Restaurant (清真马祥兴菜馆), a 160 year-old restaurant. Address: No. 32 North Yunnan Road(云南北路32号). Doris Huang replied on 2012-02-21
Nanjing Travel Guide
Nanjing Facts
Chinese Name: 南京
Chinese Pinyin: nán jīng
Location: East of China
Latitude: 32° 14' N
Longitude : 118° 50' E
Elevation: 50 M (164 FT)
Time Zone: (UTC+8)
Area Code: 025
Population: 6.3 million