Nanjing Weather in October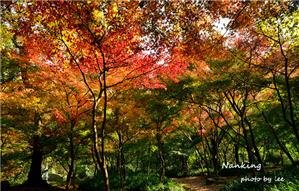 Autumn colors in Qixia Mountain in Nanjing
The weather is becoming cool during October. The maximum temperature is 22 °C (72 °F) and the minimum temperature is 13 °C (55 °F). Generally, a light coat is enough, but you may also need a thick coat in case the weather becomes chilly. It rains less and the weather is dry. The ultraviolet radiation is not too strong, but wear sunscreen with SPF 12-15 and PA+ to protect your skin.
October 1 to 7 marks National Holiday week. During this period, more tourists crowd into Nanjing. Hotel rates are often higher than usual, and tourist attractions are crowded. If you plan to visit Nanjing during this period, book everything in advance and see our Nanjing tours, or have us tailor-make a tour to Nanjing for you. See our Nanjing Tours.
Nanjing Climate Information by Month
Questions and Answers About Nanjing Weather in October
max
2013-08-29
Show Answer
Hi! Will be in Nanjing during October. Glad to have more comfortable temperature than when I was there this past July/August. It was brutal then.
October is much cooler in Nanjing, it is fall in China then.
Lily Guo replied on 2013-08-30
Marjorie O''Loughlin
2011-02-08
Show Answer
Hello I'll be attending a conference in Nanjing 24-28th October. Can you tell me what the temperature might be around that time? Thank you
Hi Marjorie Our travel advisor is contacting with you. Thanks for your support. Nero Hou replied on 2011-02-09
Dear Ms. Marjorie O'Loughlin, This Dennis Su, your travel advisor. In Oct, the expected high temperature in Nanjing is 22.22oC (72oF) and the expected low is 12.78oC (55oF). The weather will be cool and dry. Osmanthus flowers are in full blossom, leaving sweet scents flowing all over. If you need any private vehicle or English-speaking guide service at that time in Nanjing, please do not hesitate to let me know, my E-mail address is dennis@chinahighlights.com Regards Dennis Su replied on 2011-02-15
You might like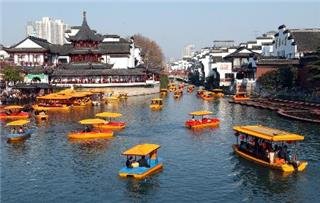 Free Things to Do in Nanjing
China Highlights
Nanjing Travel Guide