Nanjing Weather in September
September is much cooler than the previous two months. The minimum temperature is 19 °C (66 °F) and the maximum temperature is 27 °C (81 °F). During the day, summer clothing is enough, but in the evening wear a long-sleeve shirt as it gets cool. Ultraviolet radiation is very strong, so wear sunscreen with SPF 20 and PA++ to protect your skin.
The weather is clean and clear, so September is the best time to enjoy the autumn scenery. If you are planning to visit Nanjing in September, see our Nanjing tours or have us tailor-make a tour to Nanjing for you. See our Nanjing Tours.
Nanjing Climate Information by Month
You might like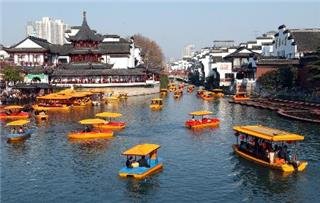 Free Things to Do in Nanjing

China Highlights
Nanjing Travel Guide