Nanning Travel Guide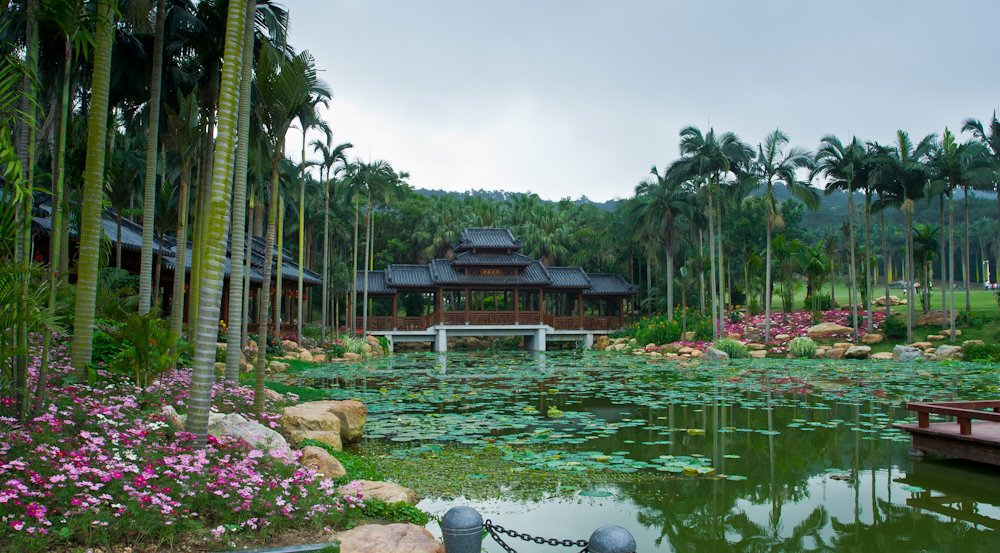 Qingxiu Mountain Scenic Area
Nanning city is also called Yong city, Yong for short. It is the capital city of Guangxi Zhuang Autonomous Region and the political, economic and cultural center of the region. As a melting pot of different nationalities with Zhuang as its main stream, it is the only coastal opened city with typical southern scenes and characteristics among five autonomous regions in the country. With trees and flowers all around year, Nanning is a green city which combines beauty, color and subtropical sights together.
Nanning lies at the junction between China's southern, southwestern areas and the economic circle of Southeast Asia, and becomes an important economic center of Beibu Gulf. It has two geographical favorites. On one hand, it is not only near the sea—its distances to Qinzhou port, Fangcheng port and Beihai port being respectively 104, 173 and 204 kilometers, but also near the border with Vietnam—its distances with Dongxing city and Pinxiang city being only 204 and 230 kilometers. On the other hand, Nanning is near the rail lines of Xianggui, Qingui, Lizhan and Nankun rail lines and is an important rail pivot station for southwest China. Besides, Nanning is on the river shore—Yongjiang River is the branch stream of the Xijiang River which is at the same time the main stream of the Zhujiang River. The inland river transport will allow 1,000 tons barge movements form Nanning to Hong Kong and Macau upon completion of the second phase of Western River construction project.
At present, it governs six districts (Xingning, Jiangnan, Qingxiu, Xixiangtang, Yongning and Liangqing districts) and six counties (Wuming, Heng, Binyang, Shanglin, Mashan and Long'an counties). With an area of 22,293 sq.km, its population in 2003 was 6,416,700, one fifth of which was in the urban area.

Questions and Answers About Nanning Travel Guide
sherry
2012-09-16
Show Answer
What is the weather in Nanning in October?
Hi Sherry, October in Nanning is still hot. The average temperature is 25 degrees. So T-shirt would do at this time.
Whitney Liao replied on 2012-09-18
KT Sun
2012-06-11
Show Answer
Plan to have short visit to Nanning on 03.10.2012 to 05.10.2012, please provide infromation of Hotel, place to visit.
April Offer $25 Coupon
Send your inquiry before Apr. 30, 2014, and we will email you a $25 coupon.
The coupon is valid till Dec. 31, 2014, for paying tour packages worth $250 or up.
The coupon cannot be used for paying flight tickets, train tickets, hotel rooms and day trips.
Travel Advice or Question? Ask us here
Nanning Facts
Chinese Name: 南宁
Chinese Pinyin: nan ning
Location: South of China
Province: Guangxi
Latitude: 22°13`-23°32` N
Longitude : 107°45`-108°51` E
Elevation: 72.2 M (142.7 FT)
Time Zone : (UTC+8)
Area Code: 0771
Population: 180million