Nanning Maps
Other City Maps
View Nanning details on Google map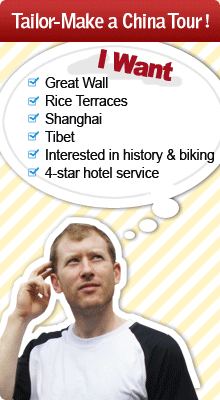 Planning a trip? Ask us here 800-2682918 (USA & CA)
86-773-2831999 (Int'l)
Q:
wing lui
Asked on 2012-07-01
Reply
How long to fly from Shanghai to Nanning? Does Nanning have flight to Hong Kong?
Hello Wing lui. There is only one flight (number MU2882) flying at 21:30 from Shanghai to Nanning in every evening. It takes about 1 hour at the expense of about 950 RMB per ticket (economic class without service fee). Almost everyday there are some flights from Nanjing to Hong Kong. This trip will take more than 2 hours and the price depends on the concrete departure date (Could you tell you your departure date so that I can give you the accurate answer). China Highlights can offer the flight ticket booking service at a competitive price. If you need the service, please feel free to contact me at kevinzhao@chinahighlights.net. Kind regards, Kevin. kevin Replied on 2012-07-02
Q:
laxmi
Asked on 2012-04-10
Reply
what is the distance from nanning to the nearest sea side? do we get the train service? what time does it take & hopw much does it cost?
The nearest sea side from Nanning is in Fangchenggang City (防城港), about 183 kilometers (another is in Beihai City, about 228 kilometers). Train 7321 is available for your journey from Nanning to Fangchenggang. It takes 4 hours and 30 minutes, departing from Nanning Railway Station at 12:40 every day, and the ticket price is only 12 yuan. However, takeing a bus to there only need 2 hours, and the ticket price is approximately 50 yuan. Lynn Ye Replied on 2012-04-16
Nanning Travel Guide
Nanning Facts
Chinese Name: 南宁
Chinese Pinyin: nan ning
Location: South of China
Province: Guangxi
Latitude: 22°13`-23°32` N
Longitude : 107°45`-108°51` E
Elevation: 72.2 M (142.7 FT)
Time Zone : (UTC+8)
Area Code: 0771
Population: 180million