Hefei–Bengbu High-Speed Railway Open
Updated: October 23, 2012 | Clicks: 1360
A new high-speed railway linking Hefei and Bengbu (both in Anhui Province) was opened on October 16th, 2012.
The opening of this new high-speed railway has shortened the traveling time from Hefei to Beijing from 11 hours to around 4 hours. There are 18 high-speed trains running between Hefei Railway Station and Beijing South Railway Station per day.
Hefei is also on the west–east high-speed line between Wuhan and Nanjing, which goes to Shanghai.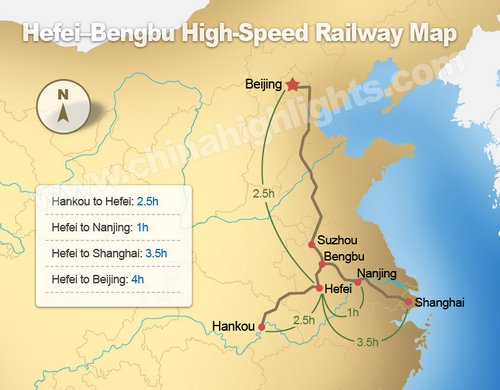 Related Links