China Highlights Celebrates Christmas 2012
Updated: December 26, 2012 | Clicks: 1029
China Highlights' Christmas party is an annual activity at the end of the year, which often follows the lucky draw. The Christmas Party 2012 was successfully and happily held on December 12, in the conference hall of CITS Guilin. All the staff members enjoyed themselves in the party, exchanging their well-selected gifts, sharing happiness with each other, and feasting on Christmas snacks.
The Christmas party began with taking Christmas gifts from a big bag carried by "Santa Clause". It was made more interesting by the requirement that staff members who picked out gifts with the stars on must fulfill interesting Christmas tasks announced by the hosts, like guessing words, and having their photos taken while making different poses.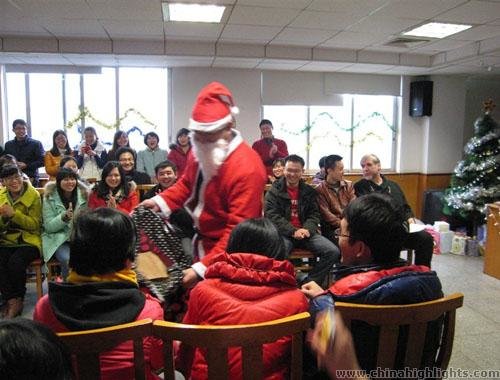 Our Santa Clause is giving out Christmas gifts.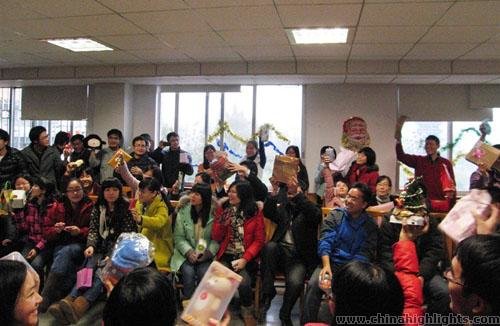 Everyone is excited with their gifts.
China Highlights, a young and energetic team, work hard to create special and meaningful tours of China for you. We have won a reputation we are proud of in the tourism industry and among our customers. Contact us to have us tailor-make your own way of China!