China Highlights' First Marketing Competition Brought to a Successful Close
Updated: April 2, 2011 | Clicks: 2196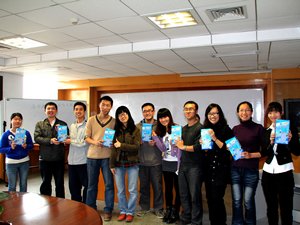 The award ceremony of China Highlights' First Marketing Competition was held in the afternoon on April, 1, which marked the competition's ending in a satisfactory way after four moths. The result is that Shuke Ma (a web deviser of Japanese Market in China Highlights) won the 1st prize, Max Huang (a web engineer of China Highlights) won the 2nd prize and Hong Qinli (a travel advisor of Japanese Market in China Highlights) won the 3rd prize.
The competition started in November in 2010, lasting about 4 months. Different stuff members in China Highlights stick to different posts, including travel advisors, information editors, web engineers, web devisers, customer representatives, etc. China Highlights held the competition aiming to discover talents with good marketing ability. It is also a competition encouraging all China Highlights' stuff to participate in the real marketing activities and providing China Highlights' stuff an opportunity to know every operating post. Every participant need to build a website themed in a topic of inbound tourism without limit in language. The result turned out that 18 websites were completed and handed over in time. These websites were judged by 6 professionals on in five aspects: the theme, the information, the tourist products, the SEO (Search Engine Optimization) and the art designing; and 10 websites wined.
In addition, the award ceremony also rewarded 4 stuff members for their special contribution to the competition: Shuke Ma for his kind hearted helps to other competitors, Max Huang, Frank Chan and Bai Huanan for their endeavor on building the website-building system (a system makes the website building much simpler and quicker).
The followings are several photos for top four winners.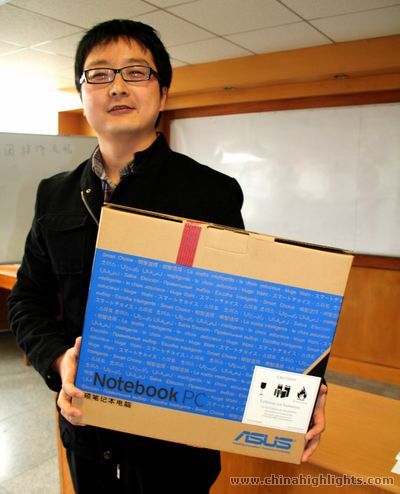 Shuke Ma, the champion, and his award: a laptop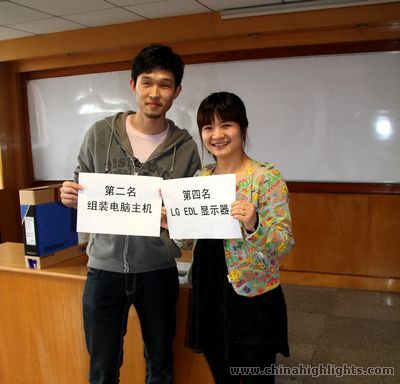 Max Huang and Delia Xie with the paper boards for their awards: a host computer and a graphoscope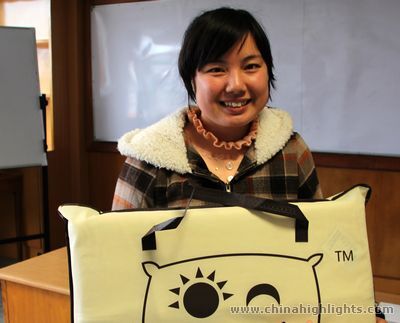 Hong Qinli and her award: one of her 12 foamlatex pillows
The followings are the top 10 websites, ranked by scores in descending order. If you are intersted in touring in China, China Highlights offers numerous options for China tours and service of customizing a China tour.
Related Links
This Article was first posted by
Lynn Ye