China Highlights' 2012 Team Reports and "Winter Sports" Meeting
Updated: December 12, 2012 | Clicks: 1086
China Highlights' annual "winter sports" meeting was held in Sunshine Horsemanship Ranch in Guilin, on November 28th, 2012, with team reports summarizing this year's business and plans for development in the coming year.
Speeches were made by 14 China Highlights supervisors. Earlier all staff members had shared ideas and put forward lots of practical suggestions. In 2013 China Highlights will continue to work hard to turn challenges into opportunities, and push ourselves further onto the global stage.
The sports meeting covered three traditional sports items: rope jumping, a form of dodge ball with a sandbag , and a relay race using sugarcanes instead of relay batons. China Highlights' staff members were split into different groups to enjoy this fun team-building exercise.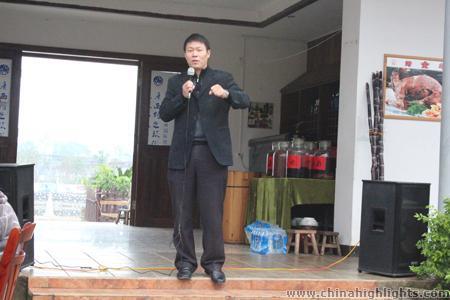 Victor Shu (the director of China Highlights) is making a speech of the plans for development in the coming year.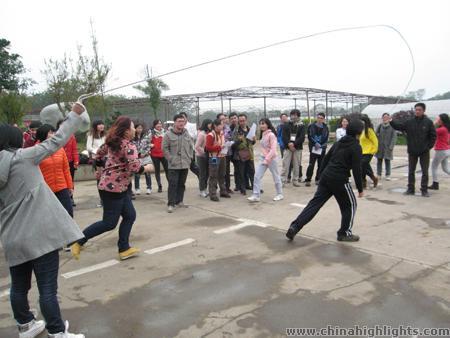 rope jumping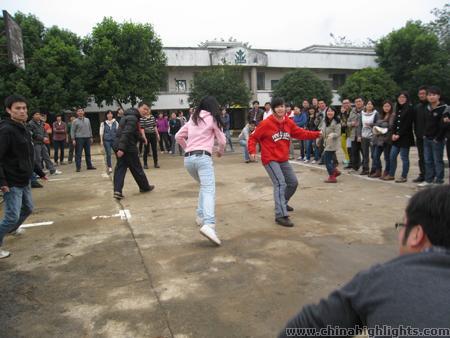 throwing and catching the sandbag
China Highlights is an experienced online China tour operator based in Guilin. We are devoted to making excellent tours of China. Contact us to start your own tour of China!
Related Links