China Highlights Celebrated Its Birthday
Updated: September 27, 2012 | Clicks: 1472
China Highlights held a party to celebrate the company's birthday on September 27th, 2012.
The birthday party began with a speech made by Victor Shu, the director of China Highlights. He simply summarized the development of China Highlights during the past years, and made wishes for a bright future. The celebrations lasted for one hour. Activities included displaying some old photos, making wishes by new employees, and sharing a big birthday cake.
China Highlights is a branch of CITS (China International Travel Service) Guilin. It has developed to a leading online travel company in China. During the past years, China Highlights has been working hard to give our customers an unforgettable China experience. The company is now a member of PATA (Pacific Asia Travel Association), and has won a high reputation from the customers from all around the world.
China Highlighs is specialized in customizing and tailor-making tours all over China.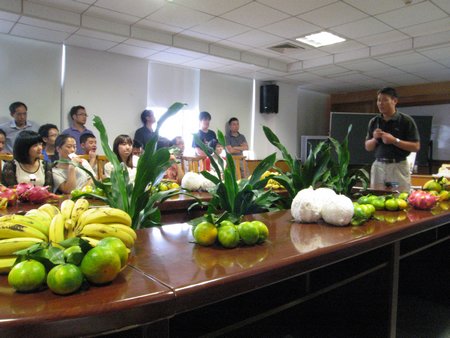 Victor Shu is making a speech summarizing the development of China Highlights.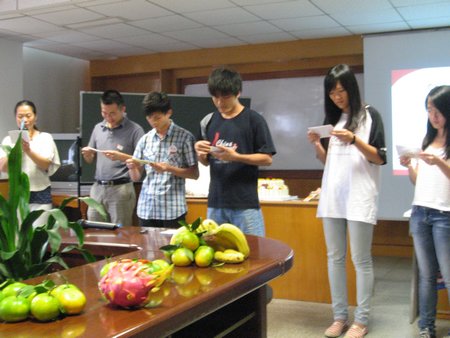 six staff members who celebrated the birthdays in September with China Highlights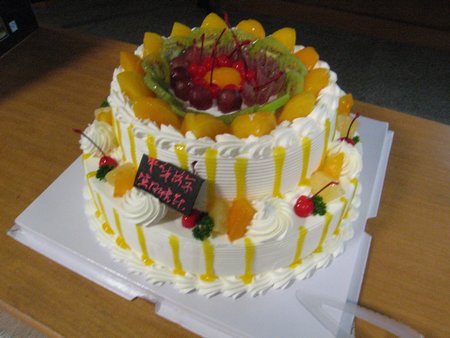 China Highlights' 14th birthday cake
Related Links