China Highlights at ITB Berlin 2013 Now
Updated: March 8, 2013 | Clicks: 1149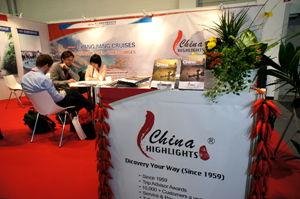 China Highlights' representatives Lissy, Steven, and Arek are attending Internationale Tourismus Boerse Berlin (ITB Berlin) from March 6 to 10, 2013.  The ITB is world's largest travel fair and is held in Germany each year. Our booth is 318B in hall 26C.
The 2013 ITB Berlin has 26 exhibition halls covering a total area of 160,000 square meters, with 10,086 companies from 188 countries exhibiting their newest products, hotel services, resort facilities, and other products related to travel.
The fair also provides an opportunity for all kinds of forums and seminars, and offers an ideal platform for the members of the tourism industry to discuss and communicate with each other about the newest trends and tourism development.
ITB Berlin Schedule
Trade Visitors: 6-10 March 2013, 10am -6pm
General Public : 9-10 March 2013, 10am-6pm
Official Website: http://www.itb-berlin.de/
China Highlights, a division of CITS Guilin and a leading online travel operator in China, specializes in customizing and tailor-making China tours at great value for money. See our most popular China tours, or contact us and let us help you arrange a tour according to your requirements.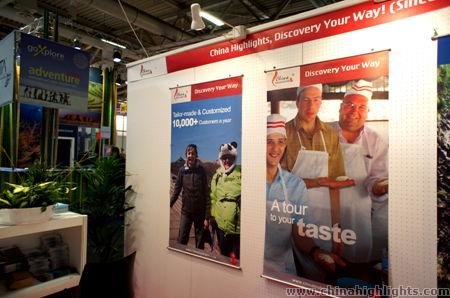 China Highlights at ITB Berlin 2013
Related Links