China Highlights' New Year Celebration 2014
Updated: January 28, 2014 | Clicks: 607
China Highlights staff celebrated the New Year of 2014 at Guilin Bravo Hotel last Friday, January 20th, 2014. The celebration lasted about six hours, including speeches, award presentations, a video recording China Highlights' fun in the past year, entertainment by colleagues, and a banquet with an exciting lucky draw.
Main Event Content
The celebration started with a presentation given by Victor Shu, the General Manager of China Highlights. He gave us a summary of China Highlights' achievements in 2013, as well as expectations for 2014. Following Victor Shu's presentation, summary speeches were also given by China Highlights' two vice directors: Kevin Jiang and Steven Zhao, and other supervisors.
The year of 2013 was a challenging year. China Highlights' staff have worked hard to improve customer service and after-sale service, and great progress has been made. We created many unique and unforgettable China tours for our customers, and the satisfaction rate was increased greatly.
Staff members were awarded for their outstanding performances and contribution to the company.
Goodbye 2013; 2014 We Embrace You!
The celebration ended with a banquet dinner at about eight in the evening. It was a successful celebration event, full of enjoyment, harmony, and pleasant surprises. China Highlights staff members felt closer to each other. Waving goodbye to 2013, we are confident to embrace the new year of 2014.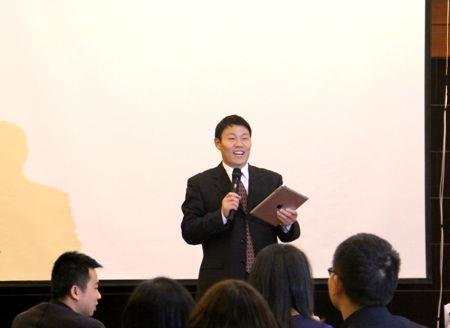 Victor is giving a speech.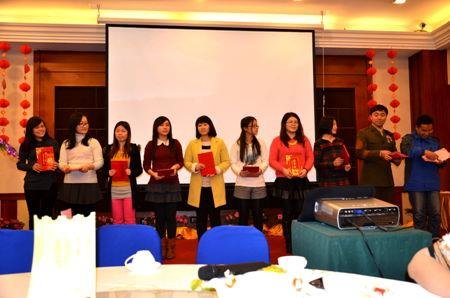 Award presentation.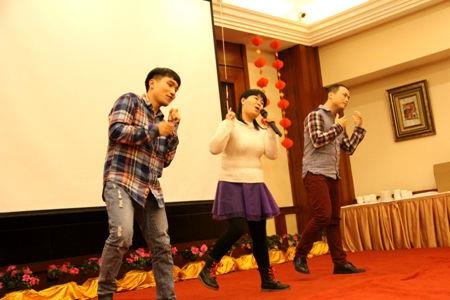 A cute dance.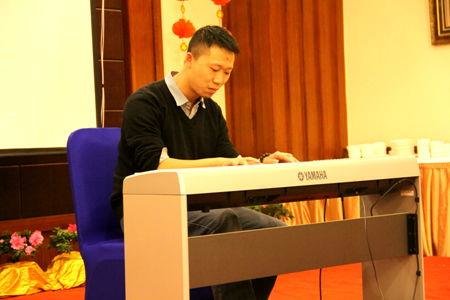 Instrumental performance by Shen.
Related Links
This Article was first posted by
Annie Wu