China Highlights Team-Building in Yangshuo
Updated: September 18, 2012 | Clicks: 1341
Last Friday, China Highlights held a team-building training near the Moon Hill in Yangshuo.
We were divided into seven teams with 16 people each group. Each group was required to finish eight programs, including making a bamboo raft, rock climbing and number guess, ect. All these games demand effective teamwork. We all succeeded in finishing these tasks in time through our efficient cooperation and communication. Our members are enthusiastic, energetic, and are active to participate. We worked together and got great scores.
All the stuff benefited a lot from this training. They have once again learned the importance of effective cooperation among a team.
China Highlights conducts team building activities each year. These exercises help to build the professional and dynamic team of China Highlights.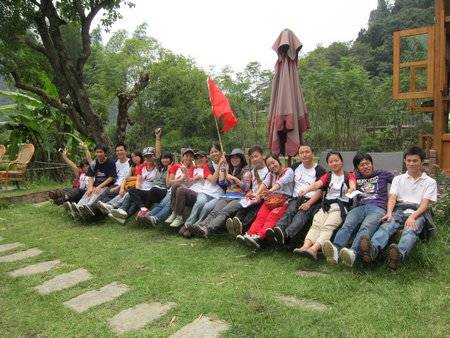 This task asked the team members to take a group photo without any parts of body on the ground.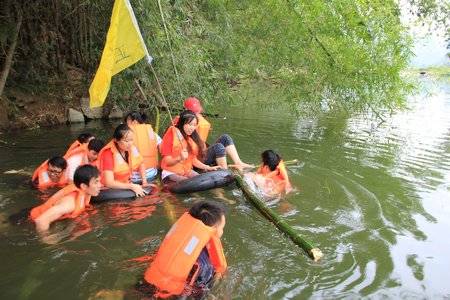 Team Five is getting across the river on the bamboo raft they made.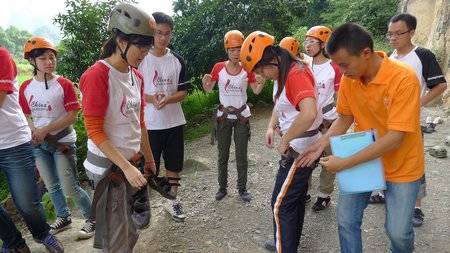 the preparation work before rock climbing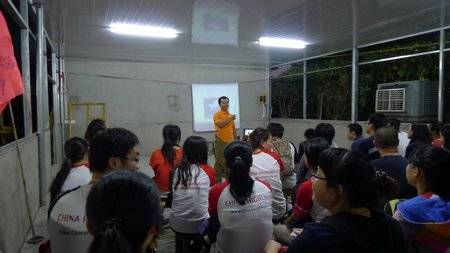 the summerization convention after the training
Related Links