"We Are All Winners" — Slices of CITS Guilin's Knowledge Competition
Updated: December 31, 2012 | Clicks: 968
Aiming to communicate with and learn from each other, and enrich our knowledge of marketing and sales, the 1st Knowledge Competition of CITS Guilin was successfully held on December 27, 2012. The Knowledge Competition was divided into two parts: the marketing knowledge competition in the morning, and sales knowledge competition in the afternoon.
The interesting parts of the competition, such as the role play, guessing words, and travel products promotion, made the competition more exciting and challenging. 80 staff members from different departments of CITS Guilin participated actively, and received great benefits from the competition and the knowledgeable judges.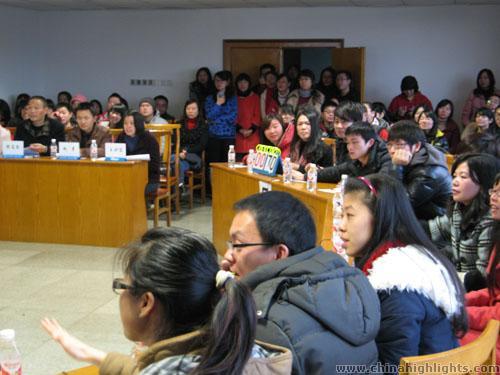 The competitors are listening to the rules of the competition announced by the host.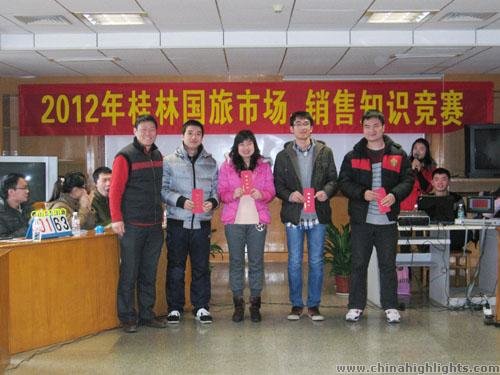 Team two won the second prize of the marketing knowledge competition.
China Highlights, a branch of CITS Guilin, grasps every opportunity to improve ourselves to make our customers satisfied. Specializing in customizing tours of China, we have built a great reputation in the tourism industry. We continue to work hard to provide you a considerate and warm travel service, creating unique China tours and unforgettable lifetime memories.
Relating Links