China Highlights' New Year Party 2013
Updated: February 8, 2013 | Clicks: 864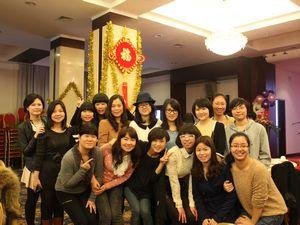 China Highlights held a lively party to celebrate the upcoming Chinese New Year on last Friday, February 1, 2013.
Lasting six hours, the party consisted of several summarizations speeches, annual award presentation, watching a video recording China Highlights' funs in the past year, entertainment performances and games, and a banquet with surprising lucky draw.
The party started with a keynote speech covering China Highlights' achievements in the past 2012 given by Victor Shu, the director of China Highlights, followed by two summarizations speeches given by China Highlights' two vice directors: Kevin Jiang and Steven Zhao.
2012 is a year of stable development to China Highlights. The revision of China Highlights' website has been finished and stepped into a more professional period.
Ended at about eight in the evening, the whole celebration was full of great enjoyment, harmony, and pleasant surprises. China Highlights' staff members felt closer to each other. Waving goodbye to 2012, we are confident to embrace the new year of 2013.
Relating Links
This Article was first posted by
Lynn Ye