Guiyang–Guangzhou HSR to Open by 2015
Updated: July 21, 2014 | Clicks: 300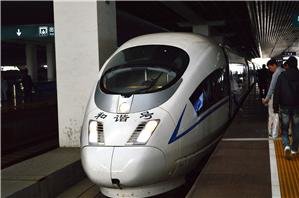 Guiyang-–Guangzhou High-Speed Railway (HSR) will be tested in August and it is expected to be opened to the public at the end of 2014.
About the High-Speed Railway
The 857-kilometer Guiyang–Guangzhou HSR links the popular tourist cities of Guilin and Guangzhou, and will run through 21 stations.
With a designed speed of 250 km per hour, Guiyang–Guangzhou HSR is expected to reduce the traveling time between Guiyang and Guangzhou from 22 hours to 4 hours. And the traveling time between Guilin and Guangzhou will be shortened to only 2½ hours! This will offer great convenience for tourists traveling between Guangzhou and Guilin.
About Guilin and Guangzhou
Guilin
Guilin's idyllic scenery draws millions of tourists from near and far every year. The Li River is the most popular and picturesque scenic area in Guilin. A Li River cruise from Guilin to Yangshuo is one of the best ways to enjoy the beautiful scenery of Guilin.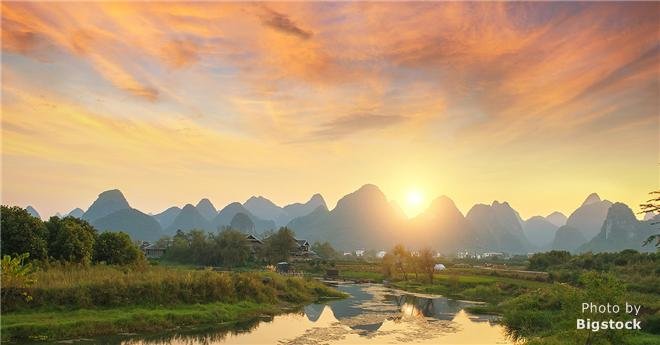 Beautiful sunset view of the Li River
Some of the most popular attractions in Guilin includeElephant Trunk Hill, Seven Star Park, Longji's Terraced Field, bamboo rafting on the Yulong River, Silver Cave, the Two Rivers and Four Lakes, the Ling Canal, Merryland, and Daxu Ancient Town.
Guangzhou
Guangzhou is the largest and most flourishing industrial and foreign trade center in south China.There are some of the best shopping centers in China, and thousands of outlets of various products. Many tourists enjoyshopping in Guangzhou. After a day shopping, a nighttime Pearl River Cruise can show you the beauty of Guangzhou's waterfront.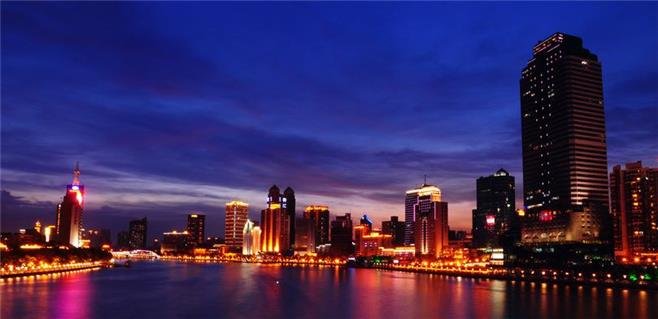 Night scene of the Pearl River
Some of the most popular attractions in Guangzhou includethe Canton Tower, Shamian Island, Nanling National Forest Park, Nanyue King Museum, White Cloud Mountain, Guangzhou Opera House and Six Banyan Tree Temple.
Tour Guilin and Guangzhou with China Highlights
China Highlights offers a popular train booking service.
If you are interested in travelling to Guilin and Guangzhou, check out our best-selling Guilin tours and Guangzhou tours for inspiration. Or contact us and we can design a tour for you according to your requirements. We have been specializing in China tours for over fifteen years.
Related links
This Article was first posted by
Kelly