Kunming to Be 3-Day VISA-FREE!
Updated: July 23, 2014 | Clicks: 281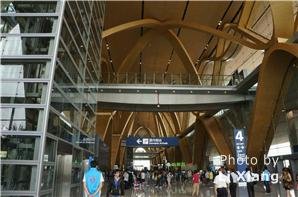 Kunming has got approval to launch its 72-hour visa-free transit policy. The specific implementation process is now being inspected by the Ministry of Public Security. When implemented, tourists with an onward flight to a third destination can stay in Kunming for up to 72 hours. It's a great opportunity for shopping, sightseeing or business!
See Visa-Free Travel in China for more on the requirements and other visa-free cities in China.
Kunming's Airport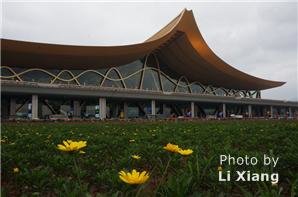 Changshui International Airport
Kunming Changshui International Airport has an airline network covering all provincial capitals, the main tourist cities, Hong Kong, Macau, Taiwan, and many Southeast Asian destinations. Kunming Airport is on the verge of opening two transcontinental airlines: Kunming–Paris and Kunming–Vancouver (via Shanghai Pudong).
If you are not in a hurry, why not stayin Kunming and travel around for 3 days to see the peculiar natural scenery and experience the minority culture?
About Kunming
The Stone Forest
Kunming is the political, cultural, economic capital of Yunnan Province and fittingly the prefecture's attractions reflect the province's scenic and ethnic renown. It enjoys a year-round mild climate and is known as the "Spring City". The most famous attractionis the Stone Forest, a National-grade scenic Area. It is an area of bare limestone outcrops, fantastically eroded — the most grotesque karst landscape in the world.
Some of the othermost popular attractionsthat will be accessible visa-freeare: West Hill, Dianchi Lake, Cuihu Park, Dongchuan Red Land, Yuannan Minority Village, Jiuxiang's caves, and the Golden Temple.
Tour Kunming with China Highlights
If you want to stay in Kunming for up to 3 days with no visa, discover the best of Kunming with a China Highlights Kunming tour. Contact us and we can design your own Kunming tour according to your requirements. China Highlights has been specializing in tailor-making China tours for over fifteen years.
Related Links
This Article was first posted by
Annie Wu