Travel Agency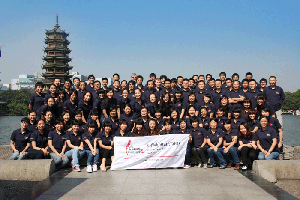 Does your Club, Organization, University or Company organize group tours to China? Do you have a group that has a special interest in some place/s or activity in China? China Highlights can help you!
China Highlights through its parent company CITS has been in the travel industry in China for almost 50 years. Our knowledge, together with the many relationships that we have developed over that time will ensure that China Highlights provides all that you want.
Just look at the advantages:
Communicate with an experienced Chinese travel professional in China who cares about you.
Don't just fit into an existing plan design an itinerary that suits your group's needs.
Get value for money while ensuring quality.
Your travel advisor is only a phone call away while your clients are in China.
We will give you a net price so that you can decide your own selling price or return a commission.
Interested? You are welcomed to contact us now: service@chinahighlights.com
Be the Pioneer to Start a China Travel Project
If you prefer, we can even help you to advertise you most favorite tour routes on our web site so that both of us can promote this tour routes. Some of our previous tour organizers who are very interested in some of "the Off The Beaten Road" trips, such as Great Wall Hiking and Camping trip, Yangtze River Hiking, Active China Tour, Panda Observation Trip, China Painting Tour, China Photography Tours and etc. But they would like to have more people who share the same interests with them to join in the tour in order to share the cost and meeting new friends on the tour.
Would you like to be the Pioneer to let our China Experts to design a tour according to your own interests and start to promote YOUR CHINA TOUR?
You can make money or even win a free trip
You can travel in your own interested way to you choosing destination.
You can meet new friends who share the same interests with you.
And, what's more, you don't have to do anything except that to be the initial one to provide your idea of Your China Tour and be the first one to sign up with the tour.
Join the China Travel Market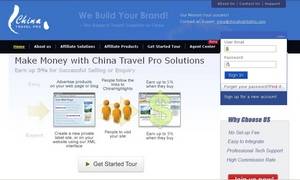 Want to join the China travel market? The China Travel Pro platform can offer you a shortcut.
If you already have your own website, we could help you to tailor-make tours; or you could choose tour packages from China Highlights.com and insert them into your website (XML data interface is available). If you have no website of your own, we can construct a private label site for you.
Distinguishing features:
More than 100 tours are available for your selection and customization.
Tailor-made tours, according to your requirements, are also available.
The processes of posting tours information are simple and feasible.
Resourcing you is our mission!
Already interested? Contact an expert: carolguan@chinahighlights.net
Would you like to provide us your China Tour idea so that we can work out an unique tour project for you?
Contact us now if you are interested: service@chinahighlights.com