Qingdao Shopping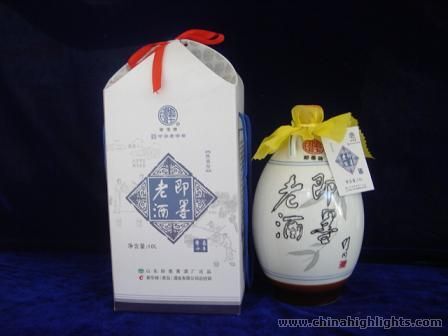 Qingdao gathers a variety of commercial products, ranging from the famous Laoshan mineral water to its shell carvings. The main shopping and commercial streets runs along Zhongshan Road.
The various styles of clothing stores are located in the Longshan Underground Market (Long Shan Da Xia Shang Ye Jie) below Xinhaoshan Park. They are your best places to shop for clothes.
Tea is also a popular shopping item in Qingdao, especially the Taoist Laoshan Variety, which is presumed to be flourishing on the natural spring waters of that holy mountain.
Besides, Qingdao is a seaside city, so marine products are featured, such as seashell carvings and seafood products. At the same time, the variety of Korean products from the stores around the city will absolutely offer tourists a chance to get a Korean experience in Qingdao.
Seafood
Qingdao embraces the ocean from its three sides, thus making it one of the major production areas of seafood products in China. Tourists who want to taste some fresh seafood can go to Nanshan Seafood Market, which can be reached by taking bus No. 30.
Laoshan Green Tea
Laoshan tea enjoys a very renown fame among all the green tea in China, and has been reputed as "the Best Tea in North China". Laoshan tea is fragrant to taste and good to people's health.
Shell Carvings
Qingdao is a paradise for shopping souvenirs for shell carvings. Nowadays, shell carvings are made into tapestries, home decorations and many other handicrafts.
Popular shopping Destinations
Qingdao Shell Sculpture Factory
Location: 206, Yan'an Third Road, Qingdao
Longshan Underground Commercial Street
Location: 14, Longshan Road, Qingdao

China Highlights
Planning a trip? Ask us here 800-2682918 (USA & CA)
86-773-2831999 (Int'l)
Q:
ashok
Asked on 2012-07-22
Reply
Hi,Where can I buy electronic items like ipod, iphone etc. in Qindao? I will be staying at Blue horizon hotel. I would like to shop only in the evening are there any shops open beyond 5.30pmAshok
Q:
mouhibi
Asked on 2011-05-21
Reply
dear sirs, how i can buy electronics computer and laptop in qingdao

go to GOME or SUNING~ Enar1209 Replied on 2011-05-23
Q:
AliReza
Asked on 2011-03-29
Reply
hi,i wanna khow how can i go from yiwu to qingdao?
Dear AliReza, You can take a long distance bus to Qingdao. Take a bus at Binwang bus station (宾王客运中心) which is located at No.221 Binwang Road, Yiwu(义乌市宾王路221号). The bus leaves at 16:00 every day, during 12-13 hours. It costs about ¥300( $46)per person. There is not direct train or flight to Qingdao from Yiwu. If you would like to take a train or a flight, you should go to Jinan firstly, and then go to Qingdao. You can get the details on our website and submit your inquiry directly to book the ticket. For the train: http://www.chinahighlights.com/china-trains/ For the flight: http://www.chinahighlights.com/china-flights/ Lussie Lu Replied on 2011-03-29
Qingdao Travel Guide