Qingdao Travel Tips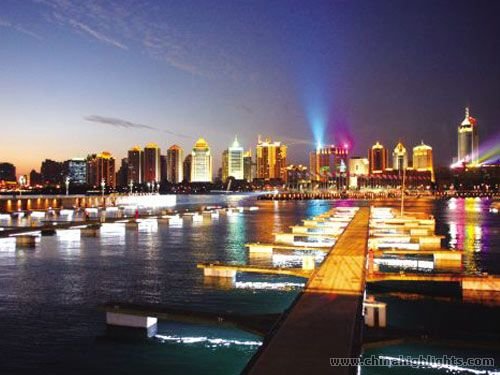 Bank of China Shandong Branch (Qingdao)
Address: 59 Xianggang Middle Rd.
Telephone: +86 (532) 8185-8098; 95566
Xianggang Road China Post Branch
Address: 56 Xianggang Central Rd.
Telephone: +86 (532) 8571-2129
XinHua Bookstore (Book City)
Address: 67 XiangGang Middle Rd.
Telephone: +86 (532) 8587-5440
Important Inquiry Numbers
Mayor's public telephone number: 12345
Tourists' complaint: 0532-85912000
Taxi complaint: 0532-82817777
International Clinic of Qingdao Municiple Hospital
Address: 5 Donghai Zhonglu, Qingdao
Tel: 0532-85937690 ext.2266
Credit Card
It is very convenient for tourists to use credit cards in star hotels and the large emporiums of Qingdao. At present main credit cards accepted in China, are Master card, Visa, American Express, JCB and Diners.

China Highlights
Planning a trip? Ask us here 800-2682918 (USA & CA)
86-773-2831999 (Int'l)
Q:
Ms.marcelli
Asked on 2011-02-25
Reply
Hello it's me again..what is the weather in Marc? What are the clothes to wear? Is it cold out there at. Night? About daytime, casual clothes or jeans t-shirt? and the shoes? What kind? Your earliest reply is appreciated. Thanks again.
Hi Ms. Marcelli, The weather in Qingdao from last years' data shows that the lowest temperature is 0 degrees/32F (usually for night time) and the highest temperature is 6 degrees/42F (usually for day time) in March. We usually wear warm coats and hats/scarves in March for your reference. Candy Wei Replied on 2011-02-26
Qingdao Travel Guide