Shandong Transportation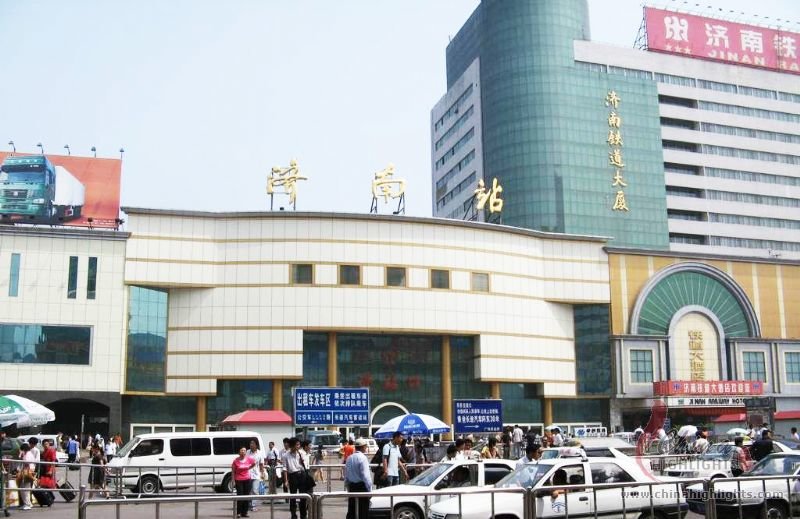 Air
There are eight civil airports within Shandong province, located in Jinan, Qingdao, Yantai, Weihai, Weifang, Linqi, Dongying and Jining. Among them, Yaoqiang Airport of Jinan, Liuting Airport of Qingdao and Laishan Airport of Yantai are international airports.
Jinan Yaoqiang International Airport is located 40 kilometers northeast of downtown Jinan, linking with Beijing, Chengdu, Guangzhou, Hangzhou, Nanjing, Shanghai and Yantai. The airport buses running between Shandong Aviation Mansion in Jinan and Yaoqiang Airport are available from 6:00 am to 5:00 pm everyday, with an interval of one hour between buses. The journey is about one hour and costs 15 yuan per person.

Qingdao Liuting International Airport is situated 32 kilometers away from downtown Qingdao. Its airlines connect Qingdao with over 30 major cities of mainland China as well as Hong Kong, Macau, Tokyo, Fukuoka, Osaka, Seoul and Singapore.
Yantai Laishan International Airport is located in Laishan county, 15 kilometers south of Yantai City. There are flights to Beijing, Shanghai, Harbin, Jinan, Shenyang and Wuhan everyday. Flights traveling to Hong Kong are available every Wednesday, Saturday and Sunday.

Highway
Shandong possesses a high-grade transportation system, especially its advanced and convenient network of highways which extend in all directions. Shandong ranks number one for highway transportation in China. It is famous throughout China for the length and quality of its highways. So far, all 17 cities and prefectures of Shandong except Binzhou are connected by highways, and the total length of highways had reached 2,006 km. The Beijing-Shanghai highway passes through Dezhou, Jinan, Tai'an, and Linyi. The Jinan-Qingdao Expressway traverses the Shandong Peninsula, joining Jinan, Zibo, Weifang and Qingdao, and forms the central 'T' of Shanndong's highway network along with the Beijing-Shanghai highway.
Boat
Every day, there are passenger ships bound for Dalian from Yantai, Weihai, and Penglai on the Shandong Peninsula, and there are four high speed passenger ships from Yantai to Dalian. Qingdao, Weihai, and Yantai also have regular ships to Korea and Japan.

China Highlights
Planning a trip? Ask us here 800-2682918 (USA & CA)
86-773-2831999 (Int'l)
Q:
Sunanda
Asked on 2013-10-16
Reply
Hi, I want to travel from jinan city to linyi city near qingdao. should I take bus / metro, what about the fare?
The train takes 4-5 hours from Jinan to Linyi and costs around USD8-16 for different seat class. The bus also takes about 4 hours and costs around USD15.
Ruby Zhao Replied on 2013-10-17
Q:
Sunanda
Asked on 2013-10-16
Reply
Hi, Kindly help on bus / metro train available from Jinan airport to Dezhou.
Dear Sunanda, Thank you for your inquiry. You need to take the airport shuttle bus from the airport to the Train Station Square Terminal Station (terminus), and then take an express bus to Dezhou. The express bus from Jinan to Dezhou departs every hour. Doris Huang Replied on 2013-10-17
Q:
mack
Asked on 2013-09-29
Reply
hi i want to go penglai from weifang so from where do take bus ? and what about the fare...
Dear Mack,
You are suggested to go to Weifang Express Bus Station (Address: 潍坊市奎文区健康东街529号, phone: 0536-95105123) to take the bus to Penglai with 3.5 hours drive. The bus leaves at 11:00AM, 11:40AM, 1:00PM, 2:00PM, 2:30PM and 3:15PM, the bus ticket cost around CNY66-80 per person.
Nancy

Nancy Deng Replied on 2013-09-29
Q:
maryse Sterlin
Asked on 2013-09-14
Reply
I want to get from Beijing to Jinan city, Shandong province. Can you please give me clear direction by train or bus to Jinan City in Shandong
There is no direct train or bus. So you may consider the flight. For flight information, please check our website at http://www.chinahighlights.com/china-flights/
Simon Huang Replied on 2013-09-16
Q:
jo
Asked on 2013-09-12
Reply
Where do I get the bus from Jinan to Binzhou? Which bus number?
Hi,
You could buy the bus ticket from Jinnan Bus Station to Binzhou and price of the ticket is about CNY 50. The bus is available from 6 :30 am to 6: 30 pm.
Regards,
Coco
Coco Yang Replied on 2013-09-16

Thanks Coco My question is WHERE is the bus station in Jinan? WHAT number bus do I get to Binzhou - as I don''t speak Chinese. Jo guest Replied on 2013-09-18