Shandong Transportation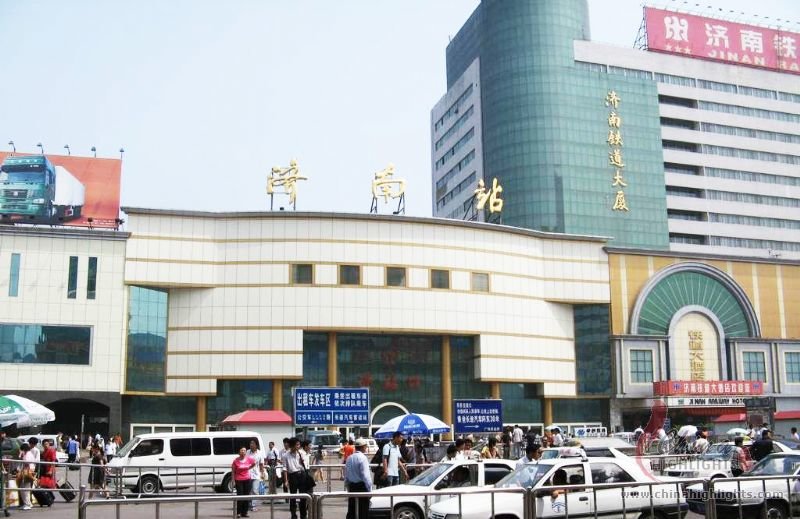 Air
There are eight civil airports within Shandong province, located in Jinan, Qingdao, Yantai, Weihai, Weifang, Linqi, Dongying and Jining. Among them, Yaoqiang Airport of Jinan, Liuting Airport of Qingdao and Laishan Airport of Yantai are international airports.
Jinan Yaoqiang International Airport is located 40 kilometers northeast of downtown Jinan, linking with Beijing, Chengdu, Guangzhou, Hangzhou, Nanjing, Shanghai and Yantai. The airport buses running between Shandong Aviation Mansion in Jinan and Yaoqiang Airport are available from 6:00 am to 5:00 pm everyday, with an interval of one hour between buses. The journey is about one hour and costs 15 yuan per person.

Qingdao Liuting International Airport is situated 32 kilometers away from downtown Qingdao. Its airlines connect Qingdao with over 30 major cities of mainland China as well as Hong Kong, Macau, Tokyo, Fukuoka, Osaka, Seoul and Singapore.
Yantai Laishan International Airport is located in Laishan county, 15 kilometers south of Yantai City. There are flights to Beijing, Shanghai, Harbin, Jinan, Shenyang and Wuhan everyday. Flights traveling to Hong Kong are available every Wednesday, Saturday and Sunday.

Highway
Shandong possesses a high-grade transportation system, especially its advanced and convenient network of highways which extend in all directions. Shandong ranks number one for highway transportation in China. It is famous throughout China for the length and quality of its highways. So far, all 17 cities and prefectures of Shandong except Binzhou are connected by highways, and the total length of highways had reached 2,006 km. The Beijing-Shanghai highway passes through Dezhou, Jinan, Tai'an, and Linyi. The Jinan-Qingdao Expressway traverses the Shandong Peninsula, joining Jinan, Zibo, Weifang and Qingdao, and forms the central 'T' of Shanndong's highway network along with the Beijing-Shanghai highway.
Boat
Every day, there are passenger ships bound for Dalian from Yantai, Weihai, and Penglai on the Shandong Peninsula, and there are four high speed passenger ships from Yantai to Dalian. Qingdao, Weihai, and Yantai also have regular ships to Korea and Japan.

China Highlights
Planning a trip? Ask us here 800-2682918 (USA & CA)
86-773-2831999 (Int'l)
Q:
Kok King Min
Asked on 2013-05-02
Reply
I would like to find the best way to travel from Lingyi in Shandong going back to Singapore. Please help, thank you.
Dear Kok, There is no directly flight from Singapore to Linyi. You could fly to Jinan city, then take a train to Linyi. It takes about 4 hours by train and it costs about US$24 per person. According to the information about the international flight, you could realize it on this website. Please click: http://www.flychina.com Lussie Lu Replied on 2013-05-03
Q:
Kok King Min
Asked on 2013-05-02
Reply
I would like to find the best way to travel from Shidao in Weihai to Rizhao. Would appreciate advice please, thank you.
Dear Kok, You could take a bus from Shidao bus station, located at No.306 Huanghai south Road(荣成县黄海南路306号). It sets off at 5:45am. Lussie Lu Replied on 2013-05-03
Q:
zubi
Asked on 2013-04-25
Reply
i am in Dalian and want to go to laiwu city Shandong province by cheapest mode. plz tell me.
Dear zubi, There is no direct train from Dalian to Laiwu. You could take an overnight train from Dalian to Jinan( about 15 hours, CNY440/US$72), then take a bus from Jinan bus station(济南长途汽车站), located at No.131 Jiluo Road (济洛路131号). It takes about 2 hours by bus and it costs about CNY50/US$8 per person. Lussie Lu Replied on 2013-04-25
Q:
junior
Asked on 2012-12-16
Reply
hello there!yes, i''m from malaysia,i''m planning to take a trip to shandong from beijing.just would like to ask..if i have to stay at beijing,which hotel is the place? (pls give options)and also, my destiation in shandong / weihei..i believe the transportation from beijing is using train, right?how many hours?is there any other public transportation?and aslo the hotel in shandong / weihei?appreciate your kind advise. hope to hear from your sides soon.
Q:
Su
Asked on 2012-11-24
Reply
Hi. Is there a train I can take to Hosngkong from Jinan, shandong? If so, what are the train options and prices?
Dear Su, There is no direct train from Jinan to Hong Kong. You could go to Shenzhen at first, then go to Hong Kong, as Shenzhen is next to Hong Kong. From Jinan to Shenzhen, you could take a train or flight, it costs about US$101 by train(around 27 hours) and US$303 by flight(around 3 hours). From Shenzhen to Hong Kong, there are many trains every day, it is easy to buy the train ticket. It costs about US$3 per person and it takes about half an hour. You could check the time schedule about train and flight on our website. Click: http://www.chinahighlights.com/china-flights/ http://www.chinahighlights.com/china-trains/ Lussie Lu Replied on 2012-11-26