Shanghai 4- Day Tours
Our Shanghai 4-day tours offer a good opportunity for you to know more about this dynamic city and its surroundings. Walk inside the classic Yuyuan Garden, see architecture of various styles at the Bund or get a bird's eye view over Shanghai at World Financial Center, and more experiences are waiting for you. Also, you can tailor-make your own Shanghai 4-day tour.
Every tour is backed by our Value Guarantee and our Money Back Service Guarantee.
No. 1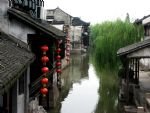 4-Day Shanghai and Xitang Water Town Combo
Summary: Take a break from the stresses of Shanghai. Xitang is really a good place to chill out and experience the quieter side of Chinese life. This water town has the most picturesque scenery, and visitors have photo opportunities in all directions, especially on rainy days.
Tour Code: SH-6A
No. 2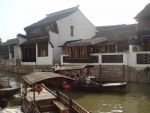 4-Day Shanghai Memories plus Zhujiajiao Ancient Lakes and Canals
Summary: Just a short distance from the mega city of Shanghai is the peace and tranquility of Zhujiajiao with its lakes, ancient canals and traditional architecture. Why not experience the water culture of yester-year while visiting Shanghai.
Tour Code: SH-4
No. 3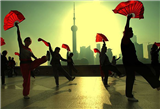 4-Day Shanghai Memories Tour
Summary: Create a Shanghai memory by visiting the must see attractions of the city. Take a family visit to experience a real Shanghai life with Locals.
Tour Code: SH-3
No. 4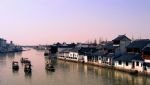 4-Day Shanghai and Zhouzhuang Water Village Tour
Summary: It is easy to imagine yourself as a time traveler as you step back into Zhouzhuang's past. One of Chinese best preserved water towns, Zhouzhuang is the perfect one day interlude during you Shanghai experience.
Tour Code: SH-6
No. 5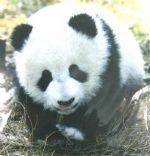 4-Day Grand Yangtze River Discovery
Summary: Have you experienced a cruise on the Yangtze River with its breathtaking scenery? It's time to see for your self.
Tour Code: SH-8
No. 6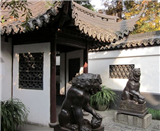 4-Day Essence of Shanghai including One Day on the Metro Tour
Summary: Shanghai is a city that combines a fast urban lifestyle with traditional Chinese culture. This tour includes one day using the Metro to get a feel for the life of the local people and well as seeing all the fantastic the classical sites in the city.
Tour Code: SH-20
No. 7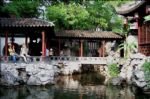 4-Day Shanghai and Its Neighbour Zhujiajiao Water Town
Summary: Shanghai is a city that combines a fast urban lifestyle with traditional Chinese culture. This tour includes one day using the Metro to get a feel for the life of the local people as well as seeing all the fantastic the classical sites in the city..
Tour Code: SH-21
No. 8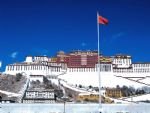 4-Day Tibet Discovery Tour from Shanghai
Summary: The panoramic view of Lhasa from plane will an unforgettable memory of this 4 day Lhasa Discovery tour which includes all of the must see attractions.
Tour Code: SH-30